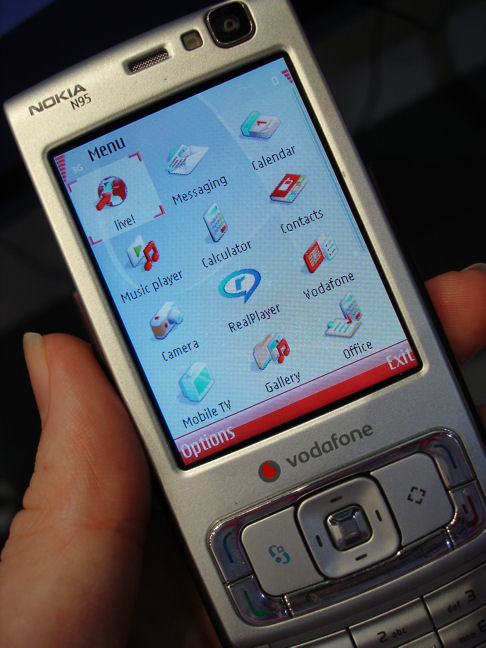 The SGH-i520, first shown at Symbian's smartphone show in October, is an HSDPA multimedia slider. Samsung has also indicated that it is developing further S60 phones.
"Starting with i520, we will introduce further enhanced line-up based on S60 with Samsung's differentiated multimedia features," said Chul-hwan Lee, Senior Vice President of Mobile R&D Team, Samsung Electronics.
Samsung has announced a number of S60 devices over the last four years, but they have generally only been released into limited markets. The i520 looks to buck that trend and will likely be available in a number of Vodafone countries in Europe in the next quarter.
Vodafone is the first among a number of operators to work with S60 on an operator customised version of the platform. Orange's container program announced last autumn takes a similar approach and is scheduled to be completed in the summer. Similarly Telefonica, T-Mobile and TIM have announced similar agreements with S60.
The benefit to all these operators is two fold. Firstly such collaboration reduced the time to market for new devices as the customised software is 'ready-to-go' and secondly it reduces development costs. These savings are over and above those achieved by using a common software platform. The agreements represent a way of increasing the efficiency of using a common software platform.