To get the new Nokia Store client, just start that on your phone and you'll be prompted to upgrade: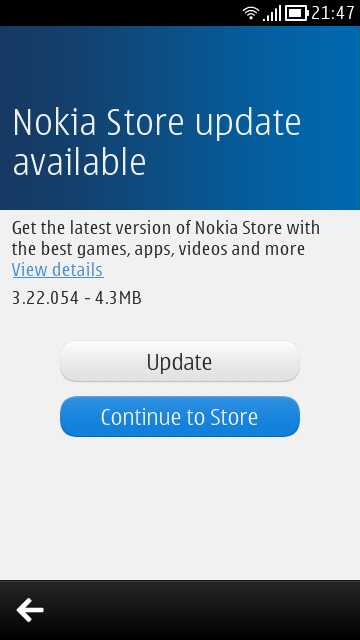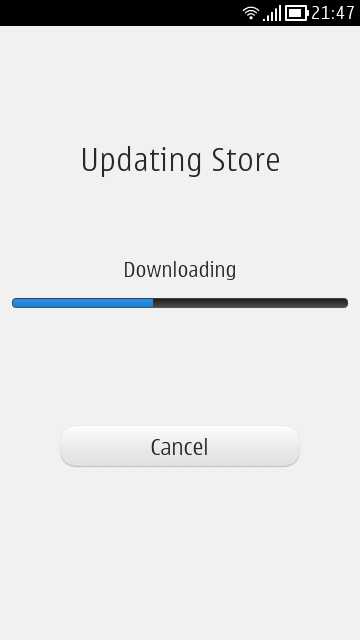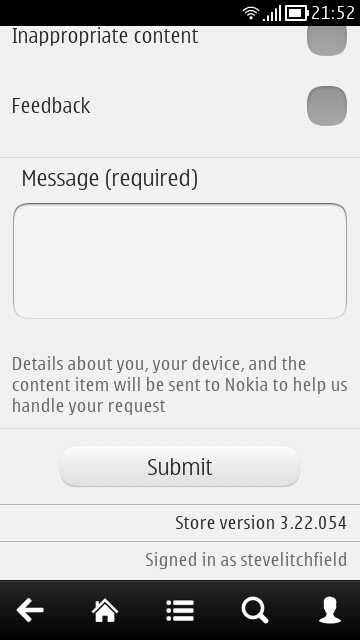 By 'alignment' with the 'back end', Nokia means that the functionality at the client end better matches that available in its custom Store server software and databases. With in-app purchases, smoother downloading of purchased apps, better notification of updates and more, it really is best to have the latest and greatest version of the official Store client.
What's interesting is that the Store client for S60 5th Edition and 3rd Edition phones is unchanged. We've already (long ago) hit the divide where functionality diverges (e.g. showing updates, managed downloading), so it does seem as though the old (non-QML) Store client is getting left further and further behind. Don't panic though, I would expect that support for it will remain at the server end for many years to come.