Here's the front page of the FAQ. Note that it's also dated, implying that it's going to be kept up to date with new answers as they are needed. Good stuff.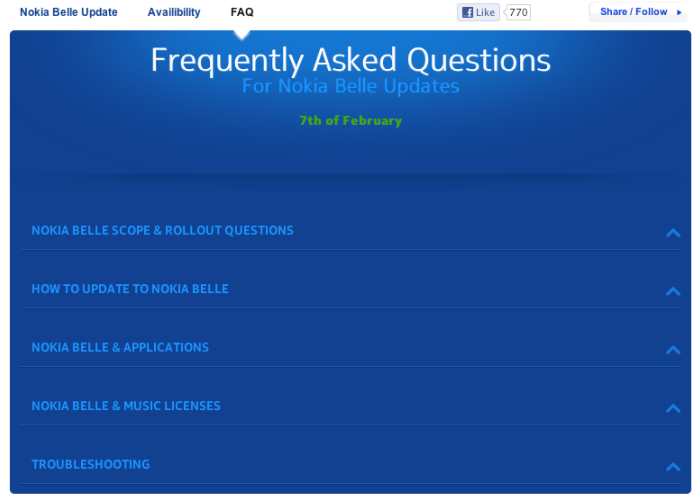 What the FAQ doesn't cover are Nokia's responses to some of the bugs, glitches and oddities that we've found since the update:
'bottom left' taps, on the back icon or on the application grid icon, aren't always recognised - if the OS is busy in the background, taps can get missed.
playing back FLV video files is broken, most files play erratically, if at all.
trying to share a photo or video from Gallery results in 'Feature not supported'
character counts not shown when composing SMS on the E7 in opened mode
random Wi-fi disconnects on some models (e.g. the E7) are still present
no email notifications in lock screen, via LED or via pull-down pane
Let's hope that small Over The Air patches are even now being compiled, for release through SW_update on the phone? Will some Belle firmwares be held back for bug fixing?
Does the official FAQ answer your own questions? And how are you finding Belle, two days on (if you got the update)?