From the Nokia Maps blog:
Today, we are proud to introduce you all to 360Cities, which provides high quality panoramic imagery of beautiful locations across the world. Now these images are available on your Nokia Symbian devices for 82 countries. 360Cities is the world's largest collection of geo-referenced panoramic photos, each one shot by a network of expert panoramic photographers from around the world.
360Cities works on Nokia Maps version SR6 (v3.6) onwards, where you can access 360Cities from the 'More' tab on your main Maps menu. For Nokia Maps SR8 (v3.8), you can access it via the 'Guide' icon. Currently, the images are displayed in a "flat Mercator projection", meaning that when viewed on a Symbian nHD screen there's a certain amount of 'squashing' evident, but the images are still fun to browse through.
Perhaps a full 360Cities client could be developed for Symbian, one which included a better representation of the original, immersive photos?
Here's a walkthrough of 360Cities on Maps 3.8 on my N8: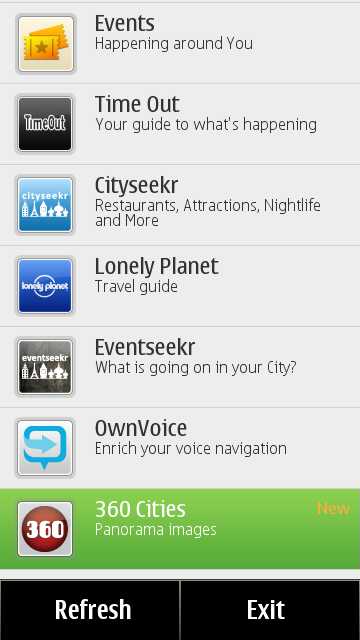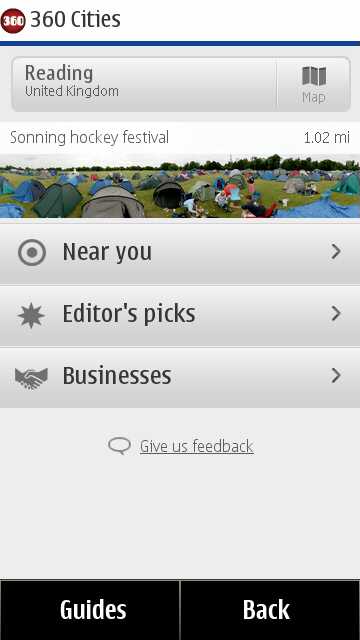 The interface is all HTML/WRT-based and appears inside the Guides module in Nokia Maps...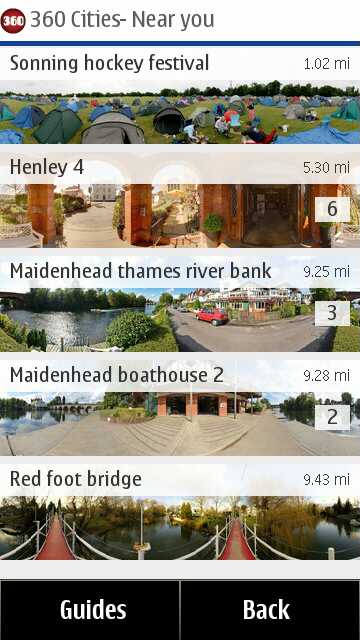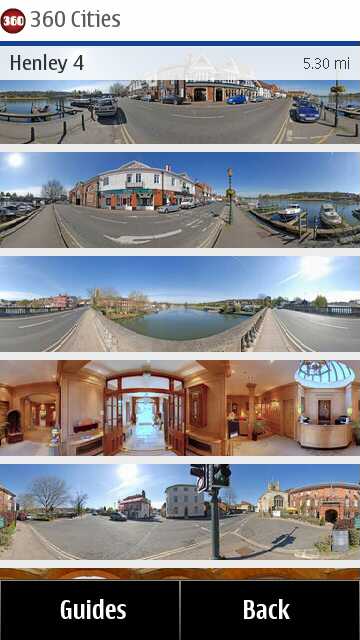 Numbers by a location indicate the number of panoramic photos available. Tapping through shows all the photos...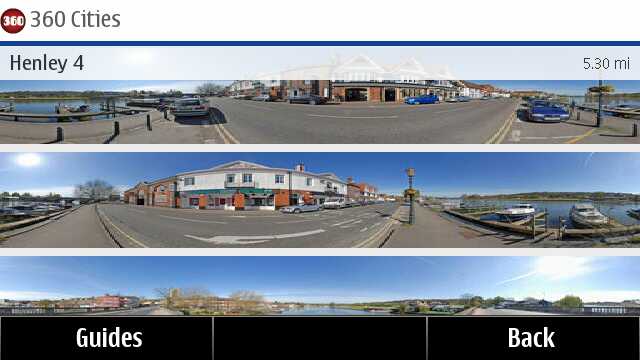 Rotating your phone into landscape mode gives a better feel for each of the panoramas...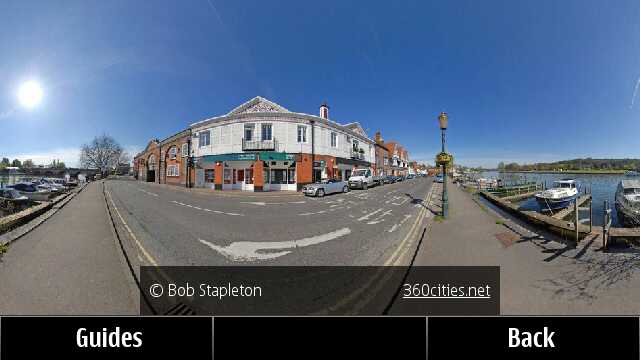 A little 'squashed', but still effective at giving an idea of what the location's like?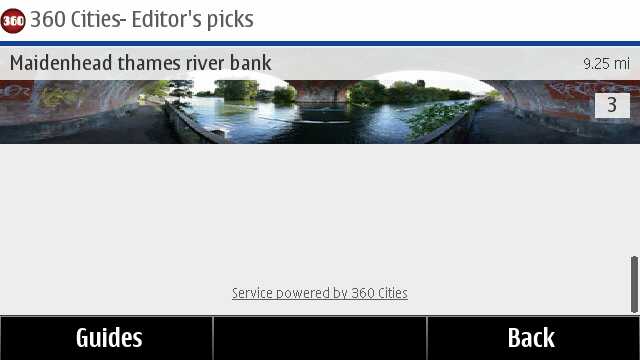 One of the artier photos available, here under 'Editor's Picks'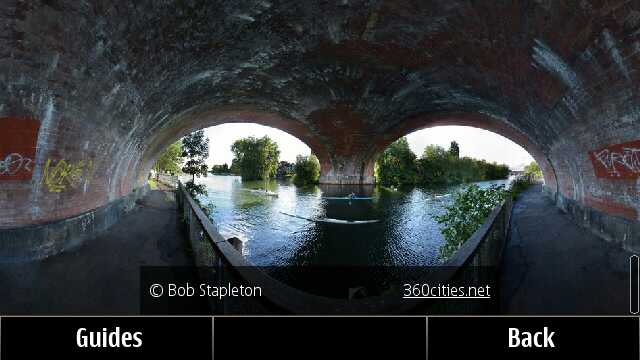 Again, somewhat foreshortened, but still interesting, provided you can get your brain around the idea of 640 pixels representing a full 360 degree sweep around your head!...