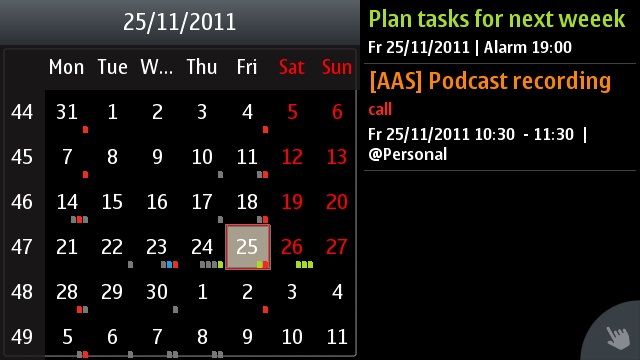 Month view
Business Calendar now has a set of aesthetic features that make it a compelling competitor to the built-in calendar application. Events can be moved by drag-and-drop. All day events and tasks appear along the top row of day and week views. Another improvement over version 1.1 is that Business Calendar now has a continuous agenda view.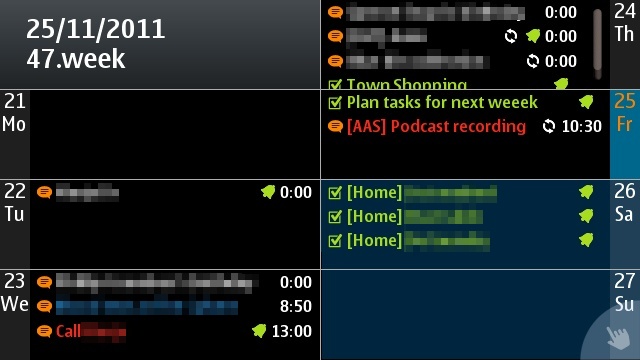 Week view, block mode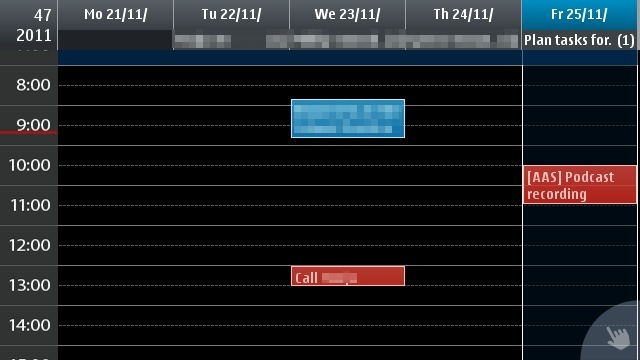 Week view, time chart mode
One of the wishes from our original review was for this application to have a homescreen widget. Instead, the alternative Coming Next widget had to be used, which had sub-optimal integration with Calendar. Fortunately, you can download up to three homescreen widgets for Business Calendar from the Ovi Store. The first two are free and the third will cost £1.00; note that Business Calendar itself costs £3.00.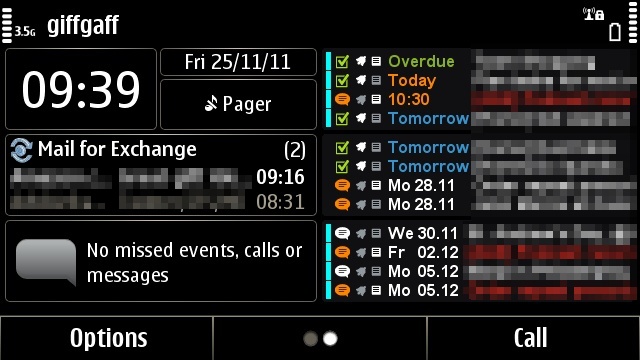 Business Calendar's homescreen widgets
If you want to find out more you can read our early review here, and visit Business Calendar's homepage. If you want to try Business Calendar for yourself, just follow these links to the Nokia Store:
David Gilson, 25 November 2011