Unlike the Data Transfer application Nokia use in Symbian devices, this appears to be a one-way option, rather than a sync between two devices, but it does confirm an additional route to getting old data onto the new device. It is also limited to contact (address book) data only; there's no way to automate the transfer of SMS, bookmarks or existing media (photos and videos) items.
On start up the Contacts Transfer application will prompt you to find the Bluetooth name of the phone you want to transfer the contacts from. You'll then need to accept a pairing request on your old phone, before initiating the transfer. Once the contacts have been transferred over to your Nokia Lumia they will be synchronised with the Windows Live account associated with the phone.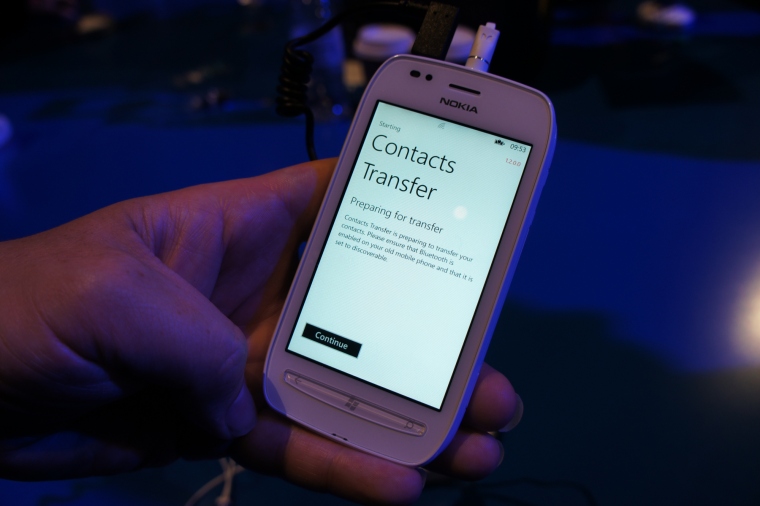 To be honest I've been syncing my Nokia E7 with my Google Contacts since early 2011, so simply adding my Google account to a Windows Phone handset is enough to bring my address book over. That's not an option that everyone is using, so, this "one shot" application will be welcomed by many.
Windows Phone also allows you to import contacts from the SIM card (People -> More -> Settings -> Import from SIM card), which provides an alternative option, useful for those with older phones.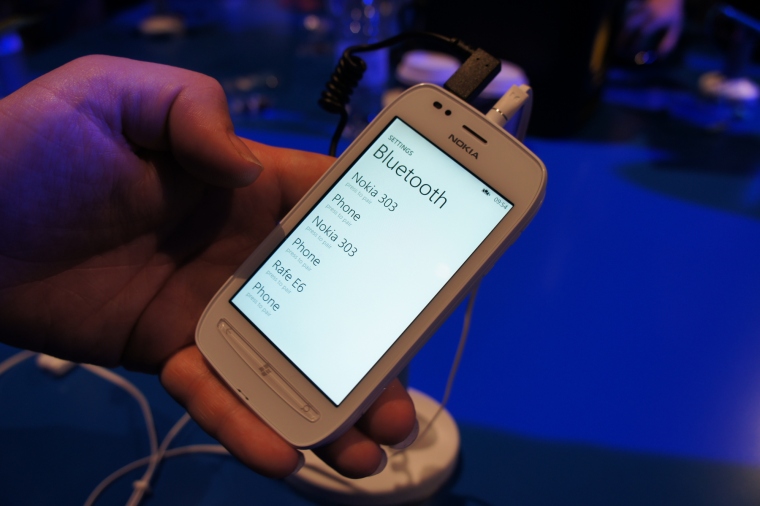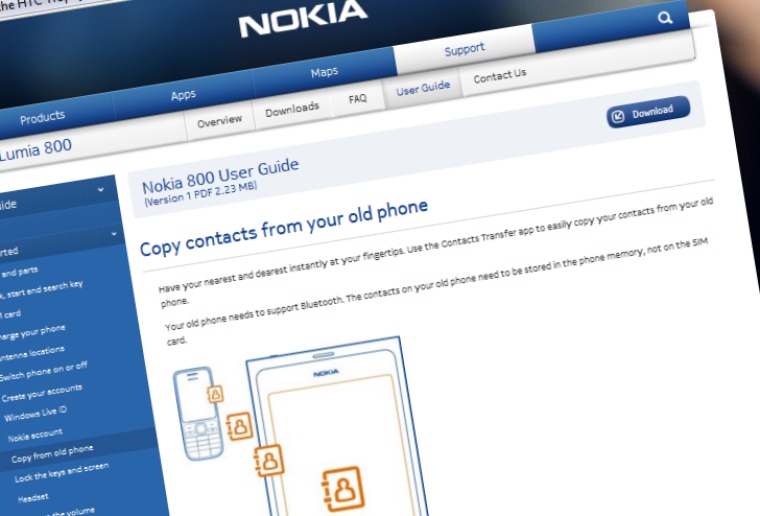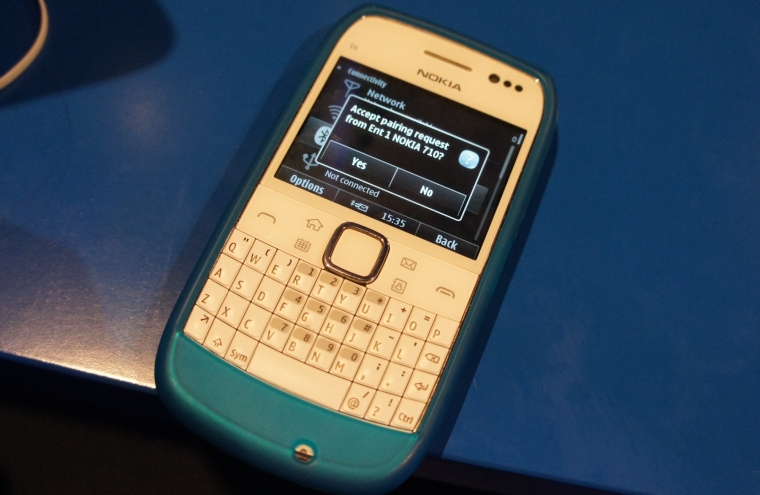 Read more on Contacts Transfer in the online Nokia 800 manual.