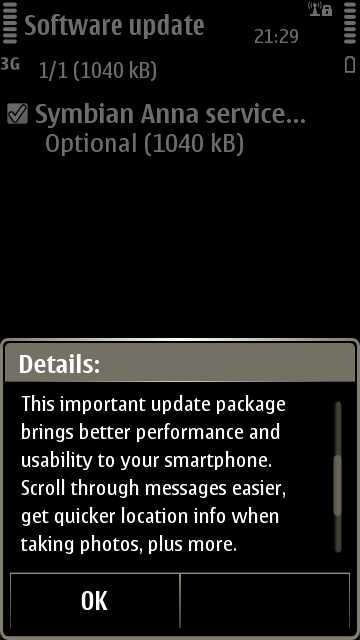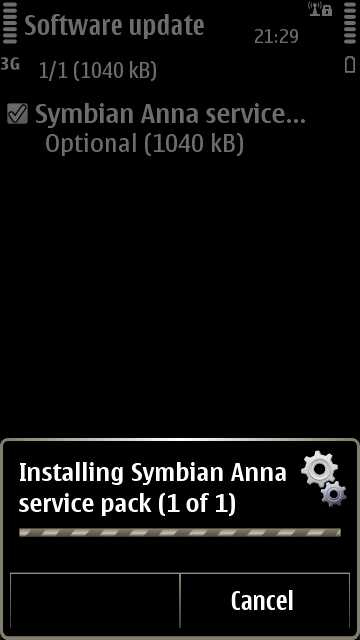 The update is a mere Megabyte and is offered both over the air (look in 'Sw_update' in Applications) and via Nokia Suite. As you might expect, your phone will restart during the update. Note that the service pack doesn't change the underlying firmware version (v25.007, typically), i.e. it's an 'application level' update, not something that patches the firmware.
Email does in fact seems snappier after the update, although the enforced restart always helps too....!
Recommended as and when your device gets offered this.
Steve Litchfield