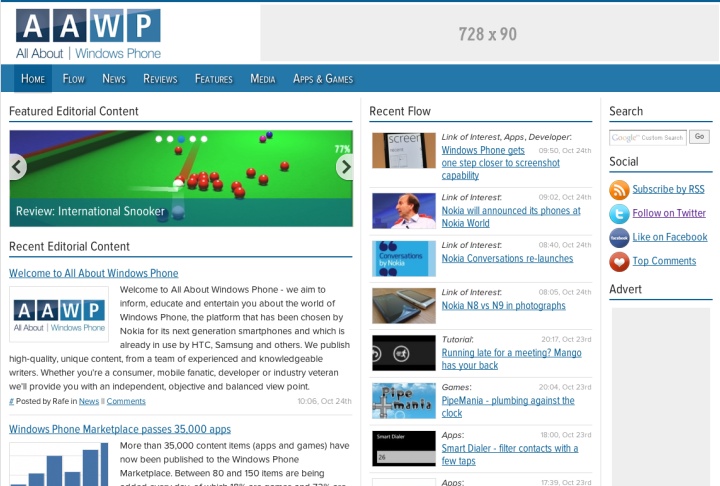 The Symbian world has had a rollercoaster year, but sales are still holding up worldwide, there's an enormous installed base of device, and we've got new Symbian Belle handsets, applications rolling out as fast as ever in the Nokia Store, and plenty to talk about. Nokia claims that Symbian will be fully supplied with updates for at least another year, plus official support until 2016, so please be assured that neither the platform or All About Symbian are going away anytime soon.
We're aiming to keep the reviews, tutorials and (controversial!) editorials coming in the coming twelve months and beyond - so stick with us!
You may notice the more modern look of All About Windows Phone - Rafe's been burning the midnight oil on this one, and the site design scales content dynamically for everything from a monster desktop to a smartphone screen. Clever, eh? Notice also the 'Flow' system for small links of interest, staying out of the way of larger news items. The same design changes and structure are coming soon to AAS too, in the coming weeks. Stay tuned!
The AAS team.