PDF Eagle's impressive performance can be explained, in part, by its use of Visiarc's proprietary rendering technology (also used in Mobile Documents), which uses an efficient 'streaming' approach when rendering documents. The interface is written in Qt and provides a well thought out and easy to use experience.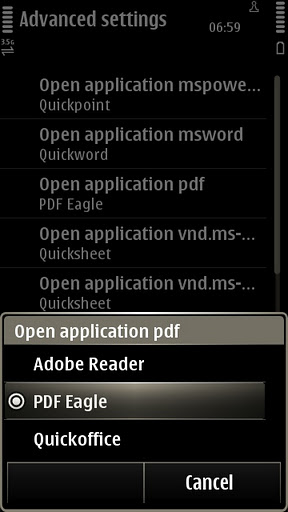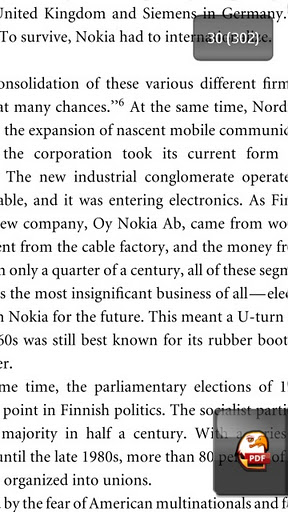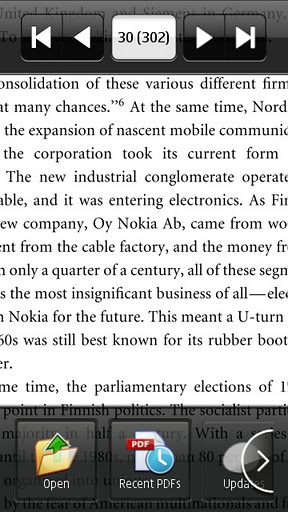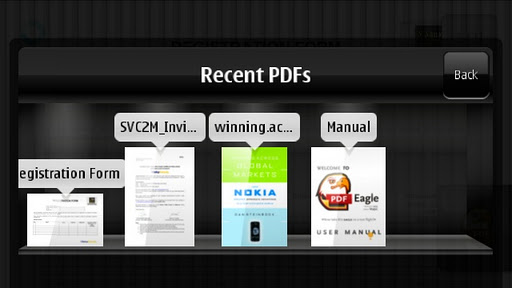 When asked on why Visiarc developed PDF Eagle, Peter Lindgren said:
"Dealing with PDFs on your mobile has always been a challenge, especially large PDFs. Frankly, we were missing a touch-optimized fullscreen PDF experience. We wanted a responsive interface that maximizes the use of the limited screen real estate, so we developed PDF Eagle app to deliver its smooth and pleasant mobile PDF experience.

We noticed that PDF Eagle was already, at a very early stage, more responsive and capable than pretty much any PDF app on Symbian. So we said let's release it and make it available before making it feature-complete. If we would have decided to go for "all" features when released it wouldn't have been available yet. "
On future updates and plans, Peter added the following :

"We hope that users will appreciate the user experience we deliver and see this as a good and promising start for something that will become great, and ever greater if they give us their feedback. Full text find/search, text reflow and links, top the wish list now, but we'd like users to provide their feedback.

Send your wishes to us!".
More information about it is at http://www.pdfeagle.com
You can buy PDF Eagle from the Nokia Store for 3 Euro.
- Asri al-Baker, For allaboutsymbian.com, October 19th 2011