As usual, do your syncs and backups before upgrading, just in case. You can check your firmware by typing *#0000# on the dialler screen on your phone, and then using 'Options|Check for updates' as needed.
Some phones and network and country variants may not see the update straightaway and may also need updating via Nokia Suite rather than Over The Air. Your mileage almost certainly will vary....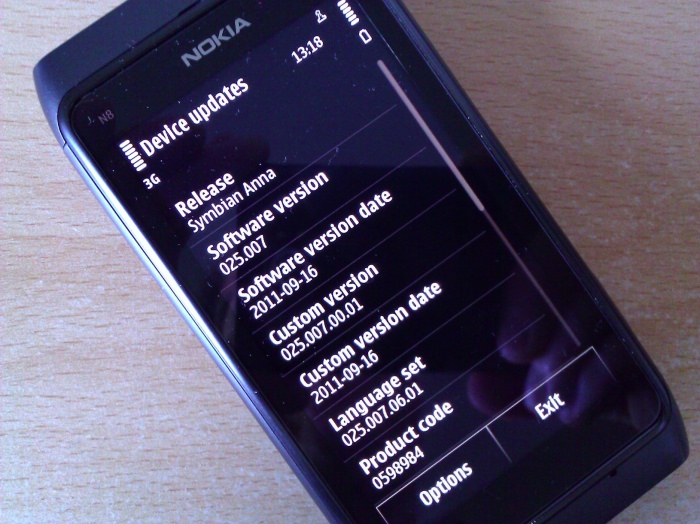 Contrary to initial rumours, the update definitely does not include the new QML-written Ovi Store client, v25 seems to be all about under the hood stability improvements. Newer is usually better, but it would be nice to have some obvious improvements....
In addition, a number of longstanding Symbian OS bugs haven't been touched, including those in Mail for Exchange and in Wi-fi stability. Roll on v26? Or maybe we wait for Belle?
Here's the update being offered on the editorial E6 (a 'UK' device, an example of firmware only being available via Nokia Suite, incidentally):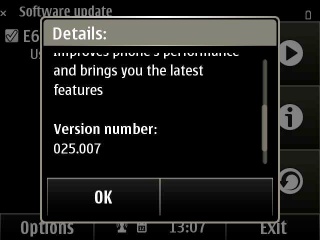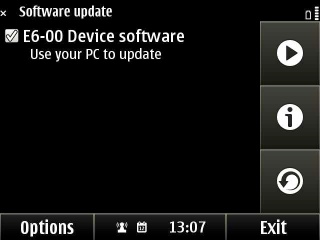 The variations in availability are because of the huge variety in operator, country and language versions and the testing/approvals needed, plus there is some device dependency too.