For those not familiar with Swype, the idea is to replace button tapping with pen-like gestures. To write a word, the user must draw a line between each letter of the word, looping for double letters. The software deals with ambiguous paths by presenting a list of options to the user. If the first option was the desired word, then the user may just carry on Swyping. Of course, since Swype presents a full QWERTY keyboard, normal tap-to-type can be used too.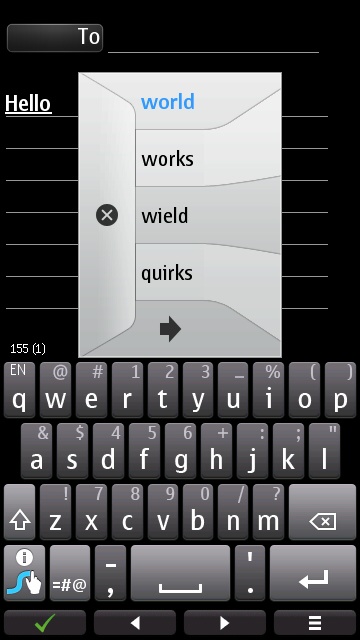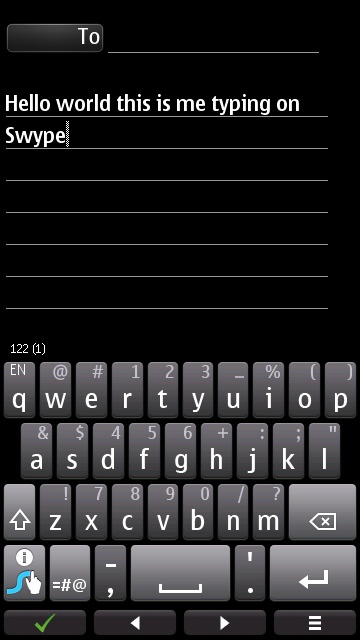 Swype 2.0 working on a Symbian Anna N8
It's an original approach to text input, but its style is rather divisive. Some people swear by it, and others just can't get to grips with it at all.
Swype was the first application to bring a well-implemented portrait QWERTY keyboard to S60 5th Edition. Symbian Anna has now brought a built-in portrait keyboard to Symbian; however, because of the aspect ratio in Symbian devices, this keyboard is rather cramped on devices with less than a four inch screen. The portrait QWERTY in Swype offers a slightly different layout that may benefit some people.
If you are interested in trying Swype 2.0, you can get involved at its Nokia Beta labs page. But please remember all the caveats of trying beta software!
Thanks to @StephenQuin58 for spotting this one
David Gilson for All About Symbian, 20th September 2011