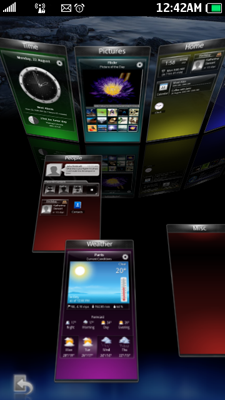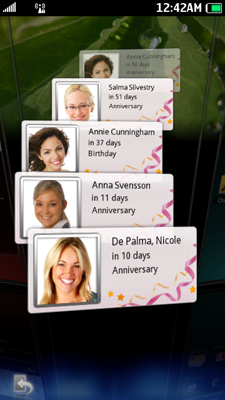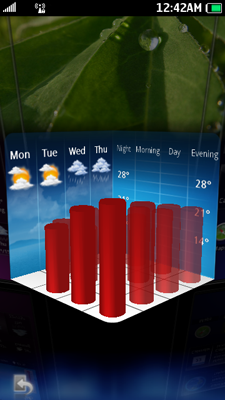 From the press release:
The SPB Mobile Shell for Symbian – predecessor of the newly released SPB Shell 3D – achieved the number one best selling position world-wide and has been recognized by the number of prestigious awards such as Nokia Calling All innovators.

SPB Shell 3D for Symbian is an innovative solution that brings user interface to a new level and transforms the whole Home Screen into a 3D space. Initially released for Android it became the revenue-generating hit on the Android Market with 750 000 USD earned within 3 weeks. Now it is Symbian users' turn to experience how SPB Shell 3D can improve the look and feel of their smartphones with astonishing 3D visual effects and highly responsive and natural UI.

With the new SPB Shell 3D Symbian users will get into the rich and engaging 3D environment with impressive 3D animation. Slick, intuitive and fast UI will make the navigation simple to allow Symbian users fully enjoy their familiar devices with the brand new features. Smart folders will help to organize the Home Screen in the most convenient way and get access to the most important apps in one click. Fast switching between screens will make the device manipulation much more effective.
The product page is the best place to buy SPB Shell 3D as you then qualify for the 30 day money back guarantee etc. Note that the E6, with its differently sized homescreen, isn't supported.
The launch video does a great job of showing off everything SPB Shell 3D can do:
Comments welcome. Has SPB just created the interface that takes Symbian to the next level? Or is it just all too much?
Steve Litchfield, AAS