While there isn't an official blog for cuteBox, you can follow updates from the developer via cuteBox on Twitter. Two posts relating to this move were made today, as shown below.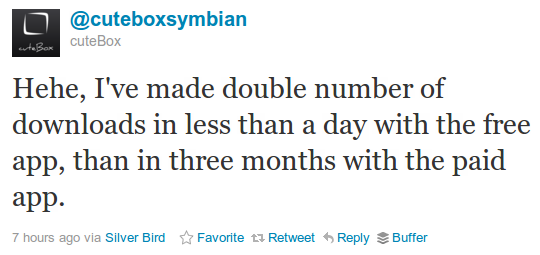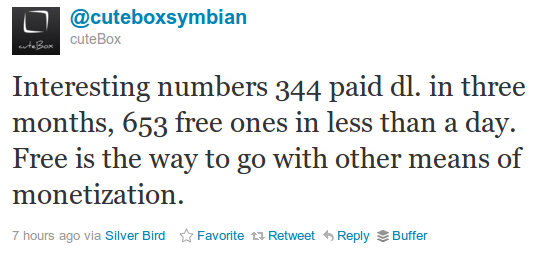 (Click images to see original tweets).
As you can see, downloads are vastly increased now that the application is free. Furthermore, Genera software either have plans, or are investigating, alternative monetization methods to exploit its increased downloads.
You can read our review of cuteBox here, and view cuteBox on the Ovi Store.
Credit: ZOMGitsCJ
David Gilson for All About Symbian, 25th July 2011.