In his post, Asri details the options for accessing Google Plus via a Symbian phone. The lowest common demoninator for mobile browsers is to use http://m.google.com/+, which omits many features and doesn't display everything properly.
Next, Asri shows how Opera Mobile 11 fails to display the HTML5 mobile version very well, and how the desktop site is a rather cumbersome experience on a mobile device. Indeed, I have tried Google Plus via Opera Mobile 11, and the submit button for posting status updates failed to work.
This leaves us with the option of viewing the HTML5 version in Symbian Web with the following URL, https://m.google.com/app/plus/?force=1 - Not very memorable!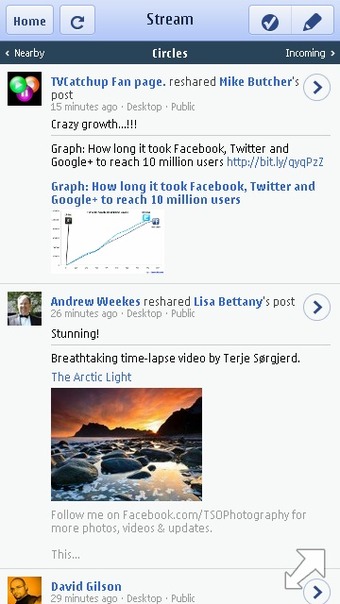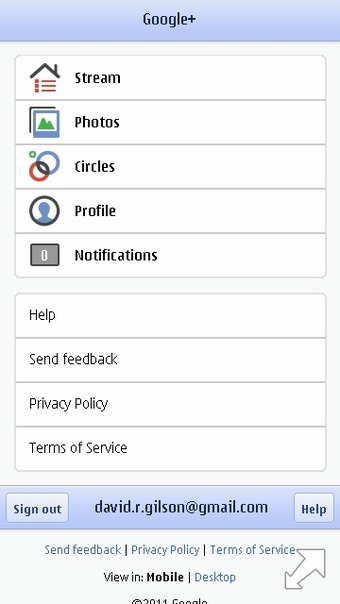 The functionality of this version of Google Plus, rendered Symbian Web, isn't perfect. You can make simple posts, but these will default to public, and you don't seem able to select which circles to post to. Neither is location check-in possible. These are not the fault of the widget, mind you.
You can download the widget from Asri's link below:
David Gilson for All About Symbian, 22nd July 2011