From the Nokia Conversations post:
The first Nokia phones featuring Symbian Anna, the Nokia E6 and Nokia X7, are now shipping. The X7 will be available in Europe, Eurasia, China, India and other Asia/Pacific countries, while the E6 will be available in Europe, Eurasia, Asia/Pacific, as well as the Middle East and Africa. As a hardcore fan of the Nokia E71 and E72 form factor, I've been dreaming of the day when I could touch both QWERTY and screen – and here it is with the E6.
From our launch story:
The E6 features a 8 megapixel EDoF camera, with the ability to record 720p (HD) videos, 8GB of mass memory, a microSD card slot, (the very popular) 1500 mAh BP-4L battery, integrated GPS and comprehensive connectivity options (pentaband 3G, Bluetooth, microUSB and b/g/n WiFi).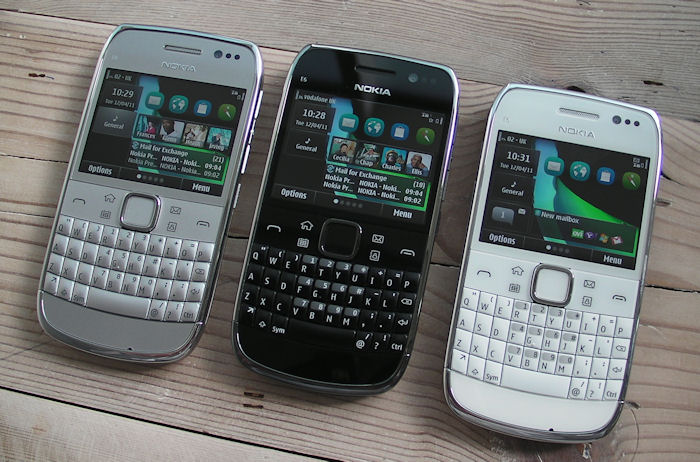 and
Nokia today announced the X7, a Symbian smartphone with an entertainment focus and premium design. It features a four inch AMOLED touchscreen, well suited for video playback and gaming, an 8 megapixel EDoF camera, comprehensive connectivity options and a full range of social and entertainment software. It has a premium design, which mixes glass and stainless steel, to give a distinctive style with diagonally inset corners and a gently curved back.