Update (13/05): MobileFun are one of the first retailers to make the Angry Birds cases available for pre-order. They cost £19.95 and are available for the Nokia E7, Nokia N8, Nokia C7, Nokia C6-01 and Nokia X7 (affiliate links).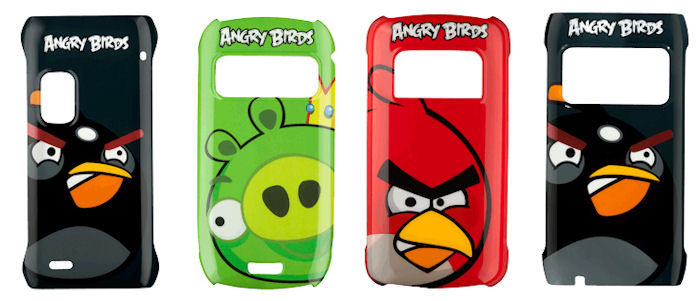 Angry Birds cases / covers - left to right: E7, C7, C6-01 and N8.
There are three different designs of the Angry Birds cases - one each for the Black Bird, Red Bird and King Pig. The cases take the form of a plastic shell that clips on to the back of your device. They cover the back and side of a device, with cut-outs for the camera, buttons and ports.
However they do not cover the front (the screen) of the device; as such they do not offer the same level of protection as cases that completely enclose a device. This style of case will help protect your phone from everyday wear and minor scuffing, but are probably closer to the customisation based Xpress-on covers made famous by the Nokia 5110.
If protection is your main concern and you want an in-situ case / cover, then consider the Otterbox Commuter Case, which we recently reviewed.
The cases are available for the Nokia N8, C7, C6-01, E7 and X7.
Show the world how much you love Angry Birds – the world's most popular mobile game – with this protective hard cover for your Nokia C6. Choose from three great designs including the Red Bird, Black Bird and King Pig.
Angry Birds fans might also want to note that, for the next three months, Angry Birds Rio and Angry Birds Seasons, are available for free, in select European markets, in Nokia's Ovi Store.
If you're looking for a more convention case Nokia make a number of other cases / cover, including the Nokia Hard Cover Case CC-3013, shown below.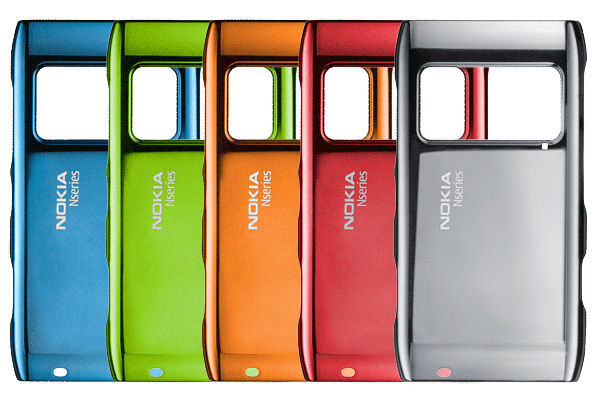 We'll be reviewing a number of the Nokia cases in the next few weeks.