I say 'cautionary' for a number of reasons. Firstly, the update refused to set up my Gmail at all... but then I usually have terrible luck with Nokia Messaging on my devices on Vodafone - and yes, there was a working SIM card in the test E72.
Secondly, and perhaps more worryingly, users over at Nokia's official Discussions board are reporting much slower email access times (since the bloated HTML version of each email is the one shown, and that has to be downloaded and rendered), plus issues sending emails and receiving notifications.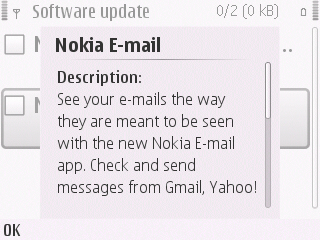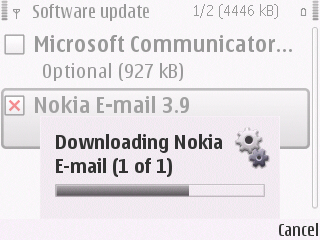 If you're feeling brave, do please give this a try and report back!