In addition to the core PayPal functionality, the application also includes a check/money splitting tool that is aimed at helping you share a restaurant or other bill when out with friends.
The PayPal application is written in Java, which does mean that there are some UI idiosyncrasies. A good example of this is the implementation of a proprietary on screen keyboard. It is also relatively resource heavy for a Java application, which means it may close down other applications when running on an S60 5th Edition device. However, in general, the application is easy to use and offers a much better experience that the mobile version of the PayPal website.
Here's an example of the application flow when using PayPal to send/request money: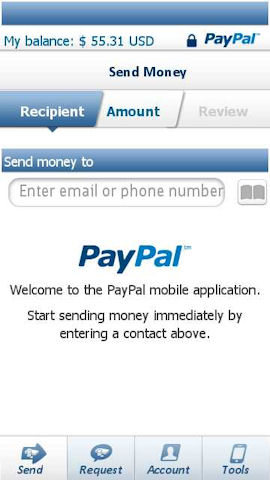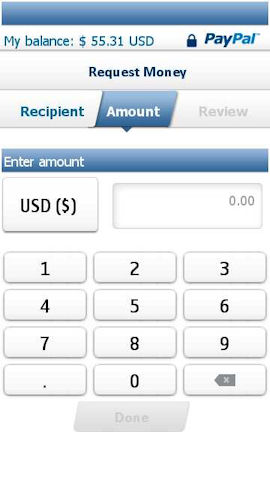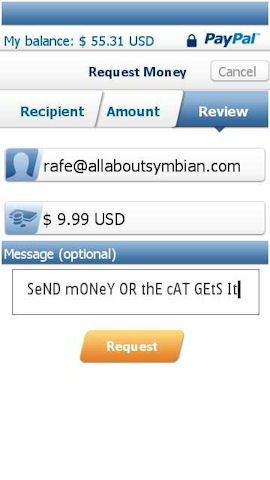 The PayPal mobile application is available for the Nokia N97, N97 mini, 5230 (and variants), 5800, C6-00, X6 and the Nokia N8-00, but it is only available in a limited number of countries. These include, but is not limited to, the USA, UK, France and Canada (source: My Nokia Blog, Blog N8 France).
The C7-00, C6-01 and E7-00 are currently not listed as being compatible with the PayPal application. However, you can download the .jad file using this URL, which you can then use to install the application on to your phone. Please note that this is not an officially supported method and you should only use this at your own risk.