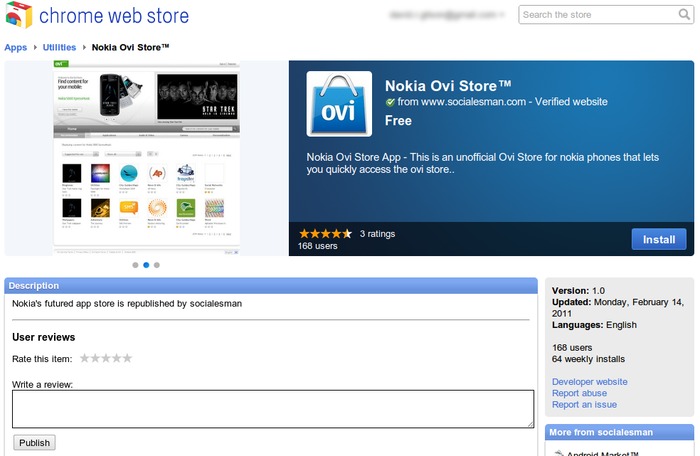 The Unofficial Ovi Store app in Chrome's Web App Store.
Other Chrome apps, such as ChromeDeck, a port of TweetDeck, show just what is possible when using the browser as the platform. However, there are some things that just don't seem to need that extra functionality. Such as links to various mobile app stores. Of course, Google's own services are already web apps.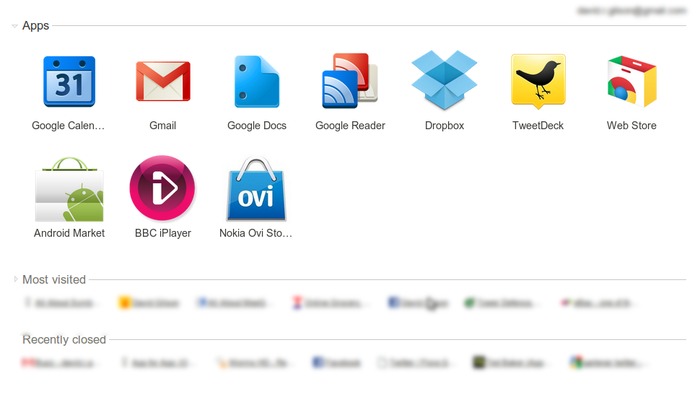 The Ovi Store app installed in Chrome's new tab page.
Still, if you are 'buying' into Chrome's ecosystem, and you're a Symbian user, then why not add big shortcut to the Ovi Store?
Update: Please also note that this app is unofficial, so use at your own risk!
David Gilson for All About Symbian, 10th March 2011.