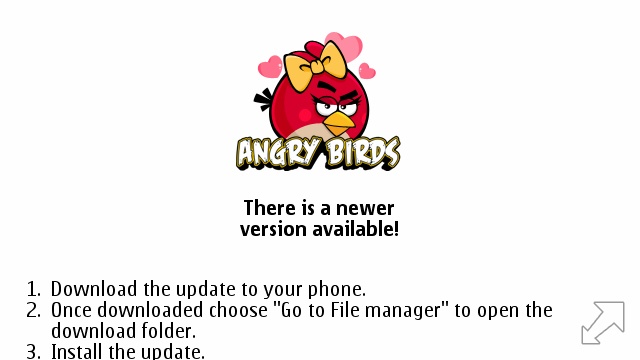 If you've already purchased Seasons for your phone, hit the update button on the right of the opening screen to open the web browser. This will check for the latest version and offer the SISX file for you to download. Head to File manager and you can install the app direct from the SISx file. Not perfect, but manageable.
And congratulations to Rovio for continuing to support this, rather than have three different "specials" for each holiday at one euro each.
If you haven't already downloaded Angry Birds Seasons, it's still in the Ovi Store at £1.50 (in the UK).