Macro Photography
In December, I reported on a method of a way of performing macro photography with the full-focus camera on the likes of the C7-00. Continuing in this spirit of DIY macro photography, Fahkre Alam, editor of SymbianTweet, has published his entry to the N8 Producers competition. For his entry, Fahkre shot a super-macro video on his N8 of insect life. He achieved this by attaching a DVD player lens to his N8. The lens has an extremely small depth of field, as might be expected based on its intended use. As such, you can see that Fahkre had to put an lot of effort into manually keeping his subjects in focus. Thinking back to the posts linked here, and the days when we could buy telescopic lenses to attach to the N95; it feels as if there should be some sort of sub-culture of phone modders who push the limits of their camera phones with nothing more than thrown away lenses and sticky tape!
Extreme Connectivity
Next along, in the final part of their N8 review, Mobile Industry Review put the N8 to the "ultimate test". The N8 is known for having Bluetooth, HDMI out, and USB On The Go, and in the MIR review, all of this was simultaneously put to the test.
"The ULTIMATE TEST

The N8 as a portable home entertainment centre?

Here at MIR we decided to put the N8 to the ultimate test. We wanted to use USB OTG, audio and HDMI playback at the same time. How so? We connected a USB wireless mouse/keyboard to the Nokia. We used the HDMI port and placed the handset close to our HD monitor. We linked our JBL audio system in. But first, let's transfer something from an external hard drive…"

Active Ingredients: Nokia N8, USB Hard Disk, USB Keyboard, Bluetooth Mouse, Full HD Monitor
"It works!!! The Nokia N8 really did it! We have a USB keyboard, Bluetooth Mouse, Full HD Video file copied from a USB Hard Drive, Full HD Monitor and a JBL Audio system connected to the Nokia N8 Simultaneously!!!"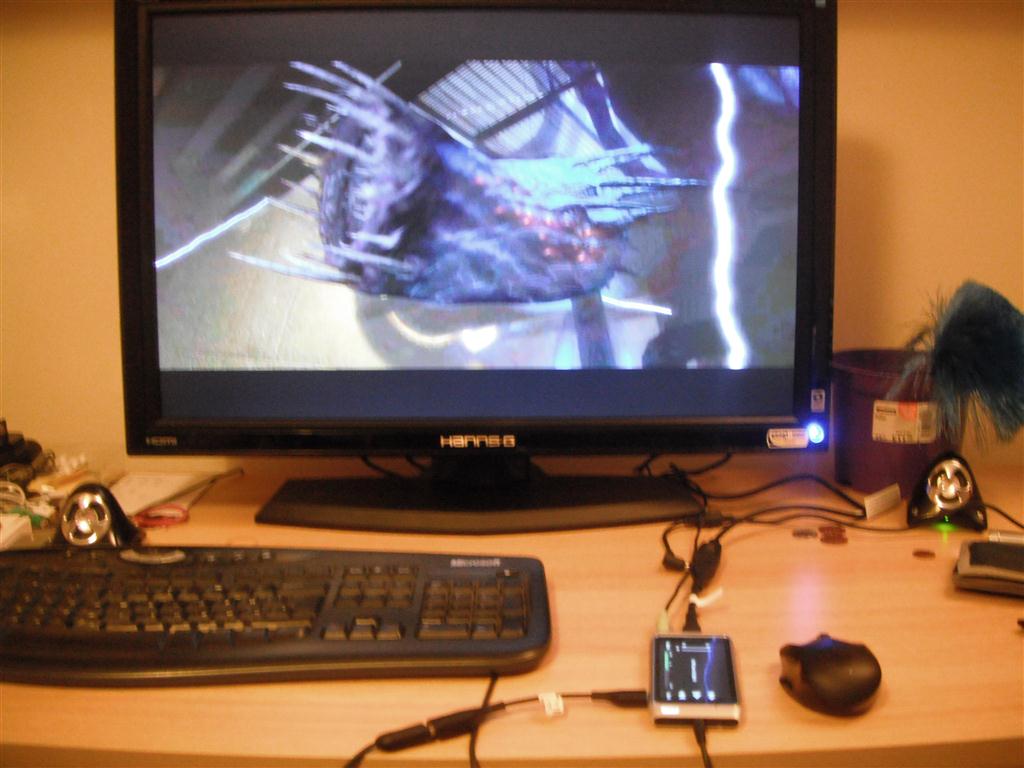 David Gilson for All About Symbian, 31st January 2011