A blogger who I've linked to before, @Smartfonefan, has started a petition to call on Amazon to create a Kindle application for Symbian users. It's early days for the petition with few signatures at the time of writing, which is something I hope everyone reading this will help to change.

This is something of a first-world cause(!) that I've recently taken up via Twitter, around the same time as @Smartfonefan. I believe that a Kindle app for Symbian is something that really should happen for the benefit of all. Having the largest E-book market available to the largest smartphone platform can only be a win for all concerned.
For anyone who has read this far, I ask you to sign the petition now, and tweet at @AmazonKindle to let them know you've signed. Both Steve Litchfield and I have already signed, and I'll be reminding Rafe and Ewan to sign too.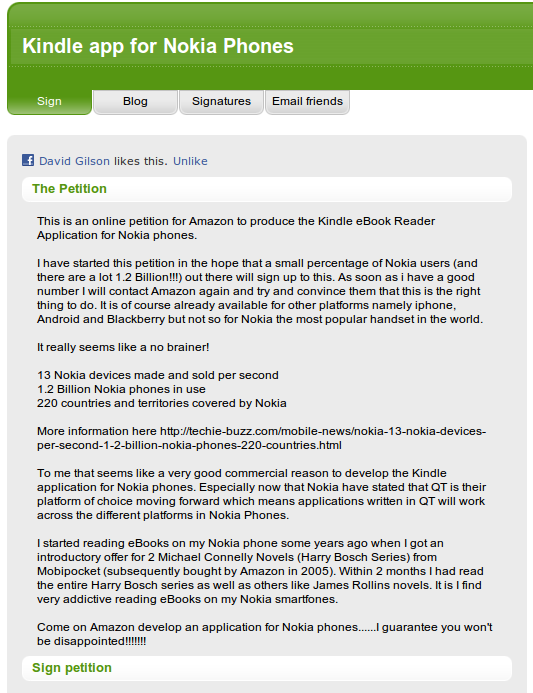 David Gilson for All About Symbian, 12th December 2010