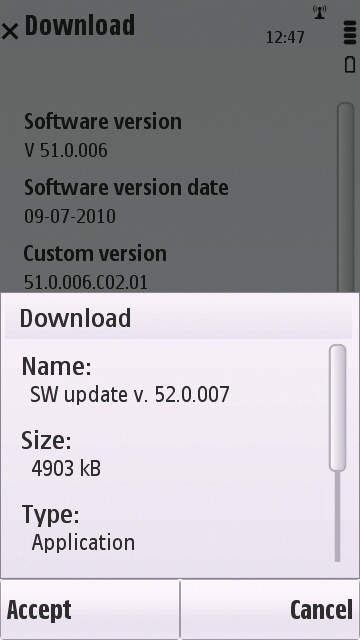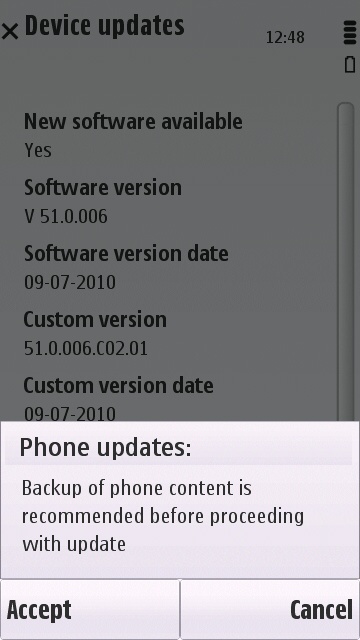 Daily Mobile is reporting the following changes:
Upgrade CPU performance
Enhanced touch screen
Improve wifi, connection error Ovi Store
Rotate Enhanced
Software Map added
V52 pictures and movies better!
No Nokia Email
Interface does not change!
Of note are the updates to the Web Browser (to v7.2.6.9) and Ovi Maps (to v3.04 10wk32).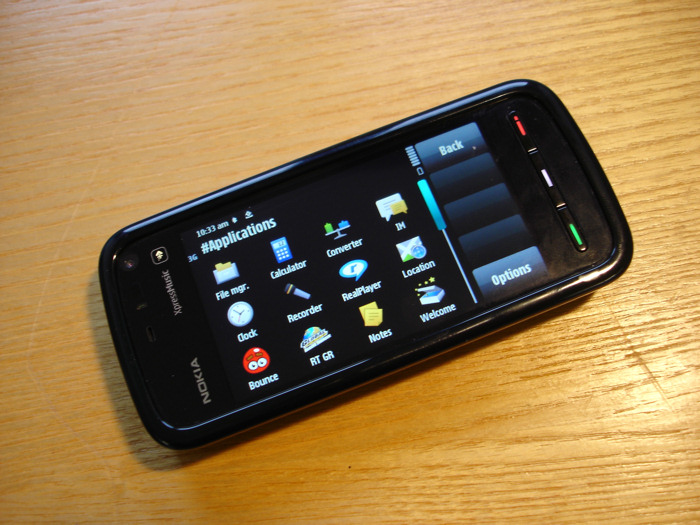 There are the usual software updates around the main applications as well, including an update to both the Web browser and Ovi Maps. While a minor update on the surface, the continued support for the 5800, one of Nokia's most successful phones, should be taken in a very positive light.