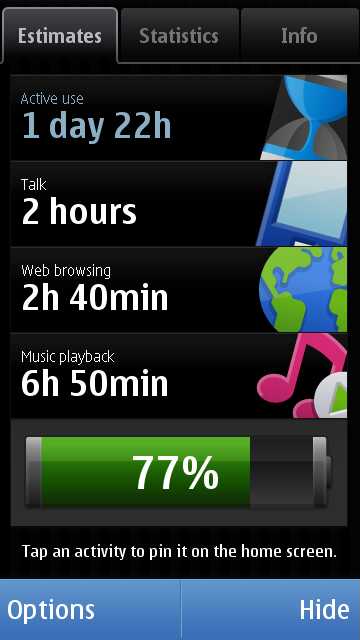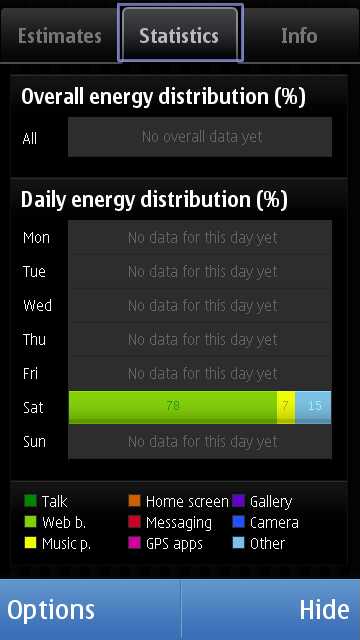 Categories for battery consumption are:
Talk
Web browsing
Music playback
Home screen
Messaging
GPS and navigation
Gallery
Camera
Other
Usage for each of these is logged and is shown, colour-coded, in a report screen. Will Nokia Battery Monitor help you extend battery life by avoiding specific activities? The jury's out on that one (watch AAS early next week for a big feature on power from me), but more information is always a good thing. And, being written by Nokia, the utility shouldn't abuse the OS or consume too many resources itself!
There's a homescreen widget for supported devices and this echoes whichever of the five 'Estimates' you've tapped on the application's main screen, for an at a glance readout. Tapping on the widget also launches, or switches to, Nokia Battery Monitor.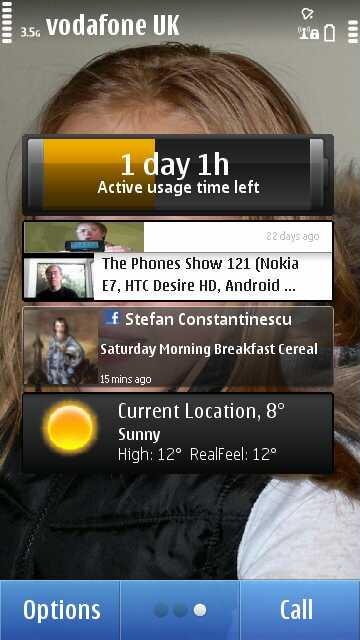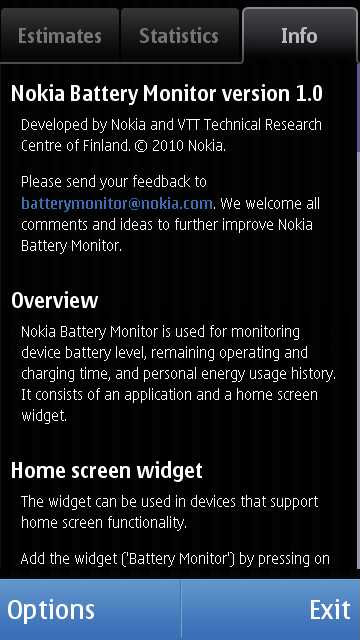 Displayed here is the 'dark theme', though tapping on Options also shows a 'light theme' available. And, on a theme I'll be returning to next week, you really don't want to go there on devices with OLED screens - stick to the dark one - it also looks classier.
You can grab the utility from the Ovi Store on your device or from here.
Steve Litchfield, AAS