The hope is that handheld TV signal coverage will become more ubiquitous than WiFi or 3G coverage; the latter two being far more energy intensive than DVB-H. However, DVB-H coverage around the world is still patchy, and is practically non-existent in the UK. Therefore, it has yet to be seen whether DVB-H will take off, as there are issues of frequency space and broadcast rights to be solved in each and every territory. As stated in the Nokia Conversations post, check carefully with local dealers before you buy.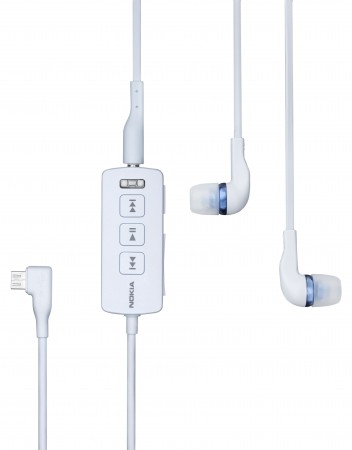 From Nokia Conversations:
"The headset handles call reception and volume in a similar way to other mobile headsets, so you won't miss calls while you're watching the game. It also features keys for changing channels and music controls for the player on your handset. There's an app called Mobile TV available for compatible handsets. It's either pre-installed on compatible devices or it can be downloaded from the Ovi Store orwww.nokia.com/support."
Looking at the publicity photo of the headset, the USB cable appears permanently attached to the tuner/control module. However a small metal bezel around the earpiece connector suggests that it might be possible to replace the standard Nokia ear phones for one's own ear phones.
What hasn't been explained in the press release is whether an earphone cable is required to act as an antenna, or whether the USB module can be attached without earphones for when the user wants to listen via the phone's speakers, assuming the earphones are detachable. It would seem reasonable to expect that a length of cable is required, as when using a phone's FM tuner; then speakers can be turned on as an option. Whatever the case, we will report back in full detail when we receive a review unit.