Motally works by placing specific code within an application to enable the tracking of specific events and actions. The results are sent back to Motally's servers, where the results are analysed and presented, in an aggregated format, via a reporting dashboard. This allows developers to collect data that can be used to improve their applications and services.
Motally currently supports the iOS, Blackberry and Android platforms; with the Nokia acquisition, it will add support for Symbian and MeeGo, but it will also continue to support other platforms. Once the acquisition and integration into Nokia has been completed, it is likely that Nokia will integrate Motally's service into its Ovi Publish portal, which Nokia is using as its central portal for mobile application distribution and reporting services.
The collective data, from many applications, is also valuable. Aggregated data from Motally, and other such services, can be used to give an insight into how applications are used, the type of applications that are popular, how usage varies on different types of devices, usage differences between demographic groups, usage variation by geographic area and how usage patterns change over the course of the day.

Given Nokia's desire to provide a set of first rate, end-to-end, developer tools, the importance of mobile applications going forward, and Nokia's well known love for consumer and usage data, this acquisition should come as no surprise.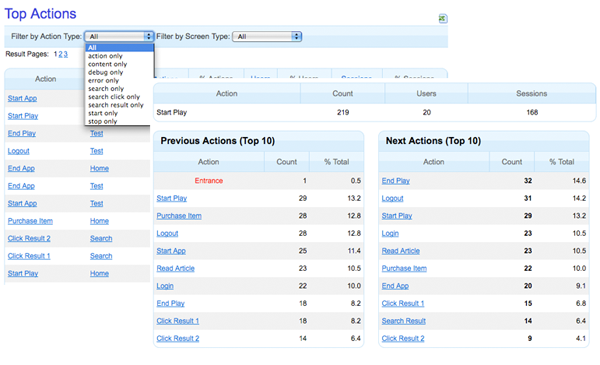 Example of Motally reporting dashboard
From the press release:
Nokia today announced it has signed an agreement to acquire Motally Inc., a privately-held US-based company. Motally's mobile analytics service offers in-application tracking and reporting, and is designed to enable developers and publishers to optimize the development of their mobile applications through increased understanding of how users engage. The service offering is planned to be adapted for Qt, Symbian, Meego and Java developers, and Nokia plans to continue serving Motally's existing customer base.

"The acquisition underpins Nokia's drive to deliver in-application and mobile web browsing analytics to Ovi's growing, global eco-system of developers and publishers, enabling partners to better connect with their customers and optimize and monetize their offering", said Marco Argenti, Vice President, Media, Nokia.