If you've not logged on to Skype from your mobile for some time, there is a bit of a lag as it launches, while the client caches your old IM conversations and contacts, but once that's down, it's a solid application, offering you the ability to handle multiple IM conversations, group chats and voice calls easily. Latency was small and IM arrived on the mobile client within a second of arriving at our desktops.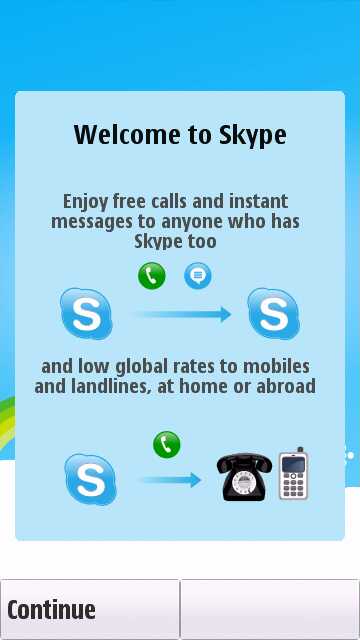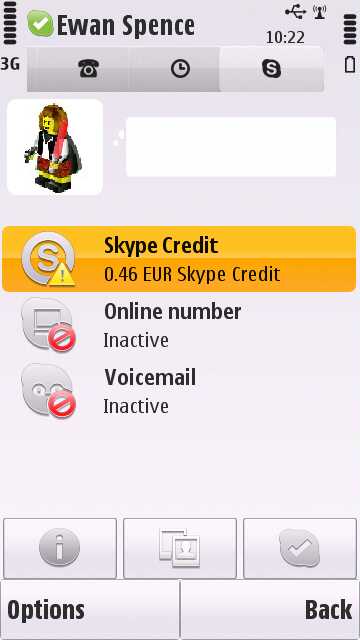 Quality of the call is a touch scratchy, but it's as good as other handset-based VoIP solutions (and the usual caveat applies of making sure your internet connection is Wifi or you have a clear understanding of your 3G data tariff!).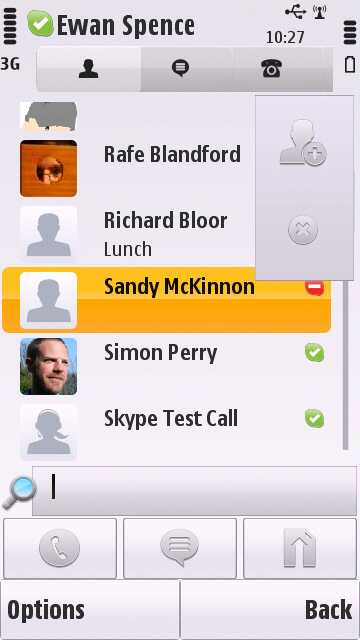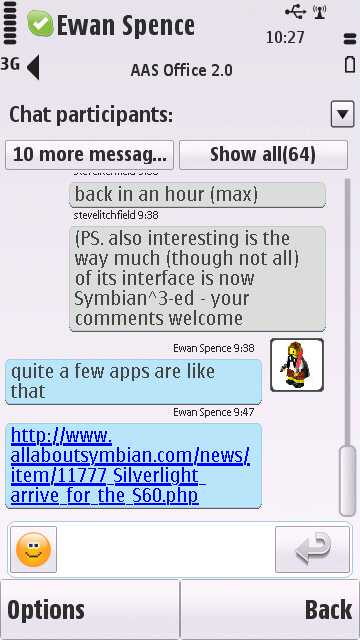 Download from the Ovi Store.