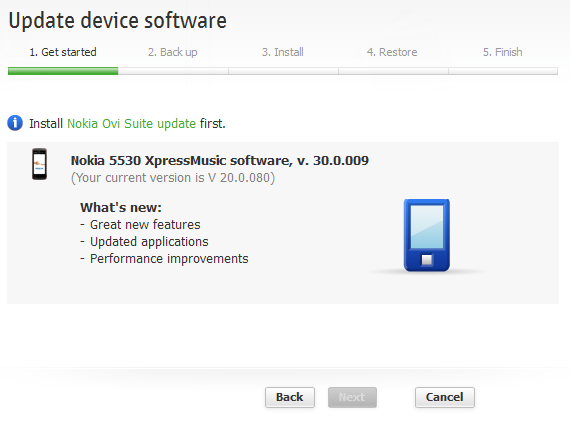 The firmware update is available through Nokia Software Updater and over-the-air direct to the handset. Nokia like to keep us all on our toes by not publishing changelogs for firmware updates, so here is a summary of the apparent changes.
Universal kinetic scrolling
Web

Upgraded to version 7.2.3
Defaults to full screen
Kinetic scrolling

Music

Cosmetic updates to icons

New applications
RAM optimisation

Comparing after cold starts, our 5530 had 2MB more free RAM with the v30 firmware.
Some Symbian blogs have reported a bug fix for keypad tones. Our 5530 does not make any keypad or touch screen sounds, before or after the firmware update.