Because these variants are a sign of something that will bring a huge benefit to developers, networks and Nokia.
Don't forget that Nokia's main customers are the networks – while users can get unlocked handsets through distributors and in some cases direct from the Finns, it's the networks that are the gatekeepers. Nokia's lack of network support in the last few years has made America a tough market to get back into, for example.
Sure, there were some very low value basic handsets, but the market was visibly opened over there with the announcement of the 5230 Nuron. This brought the touch-enabled S60 5th Edition devices to T-Mobile – and we're seeing T-Mobile carrying more Nokia handsets that appear higher up the price range while still supporting (some of) Nokia's Ovi software services.
I'm confident that as this year progresses, the basic 52xx series of devices is going to appear more and more fractured as different numbered variants hit various networks around the world – but with only minimal hardware changes as requested by the networks. Smart developers should be checking for the presence of bits and pieces anyway (just like Apple developers are going to have to do now!) and more devices out there should mean a bigger addressable market for developers to reach out and sell to.
Not that Nokia were ever really away from this sort of network customisation work, but now it's taking place with smartphones rather than basic PAYG handset and feature phones.
It's not the high end devices that the geek circles would like to see, but these devices are like bread and butter to networks – these are the ones that are bought in big numbers around the world, these are the ones which can have a huge positive impact on a company's bottom line just by tweaking user habits and boosting the average revenue per user by one euro per month.
Here's the thing though – Nokia need to be more than a bucket shop that can ship more containers of basic phones around the world. One of the reasons they're in such a good position now to leverage both the developing world and the lower reaches of the western markets is they put in all the work early in the 21st Century, creating phones that were genuinely desirable.
That knowledge, along with the financial impact of their bulk buying power and Moore's Law means that the full power of Symbian OS is able to reach down to phones that are available for under 120 Euros. People want what is just out of reach for them, and Nokia have managed to put within reach the best phones (and best practice ) from the last five years.
What happens in two or three years though?
Currently, Nokia are close to achieving their "$99 phone" with S60, but only in certain areas of the world is the name Nokia the attractive part of that deal. Offer the networks the promise of increased ARPU and you'll have them interested (as we can see here), but they want to sell to their customers – they want to sell them desires and dreams and cool. That used to be Nokia with the N95.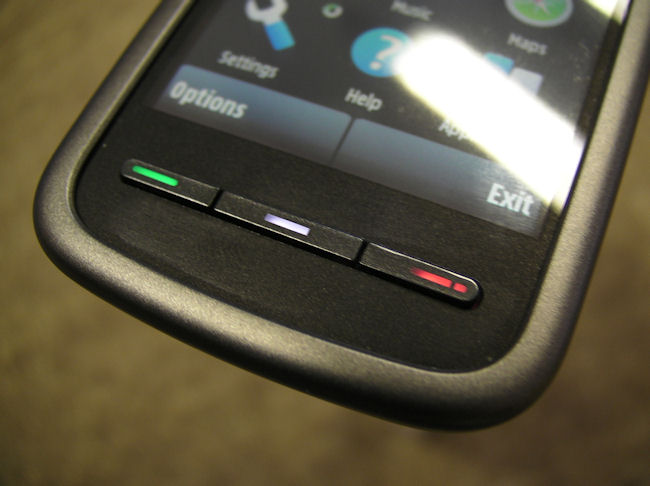 Do the Finns need to do something to be 'cool' again? Yes – because that's going to drive sales throughout the portfolio over the coming years… sometimes hardware isn't enough, sometimes you need a bit of mystery sauce.
Starting with the N8, let's see some sauce at the high end, so the holistic system of desirable phones at the top is a larger driving force in lower range handsets than a simple spec war based around the bill of materials.
-- Ewan Spence, June 2010.