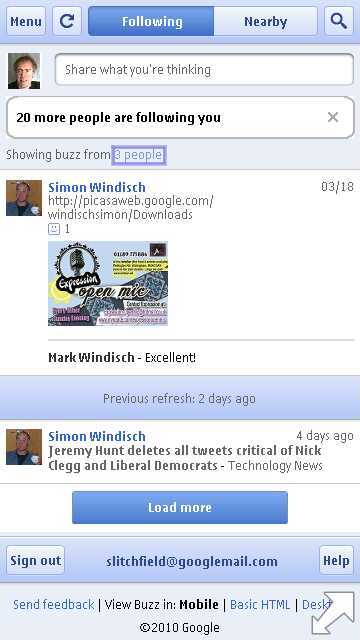 Interestingly, the Buzz mobile site isn't yet fully working on S60 devices, despite the Google blog's assertion. When you go to buzz.google.com in S60 Web, you get the 'Basic HTML' version.
In order to see the site shown here, tap on 'Mobile'.
It's also worth noting that the permissions and certificates aren't yet optimised for S60 Web, it seems. When going into the Buzz mobile site, there's a flurry of Web 'untrusted' warnings that have to be acknowledged. Still, I'm sure they'll sort it out soon.
Steve
NB. I don't really use Google Buzz, so please don't start following me (yet) - you won't see anything interesting! 8-)