Adding in voice search is nice, but many things you'll search for will have specific and possibly uncommon names, which means that Google's voice recognition will struggle. Still, I'll take any Google Maps update right now. But we're still waiting for the big one. Real time voice navigation has been added to Google Maps for Android (for supported countries) and it's surely only now a matter of time before this hits Symbian.
From Google's blog:
"Search by voice lets you easily search for anything by simply speaking your search terms instead of typing them. Just open Google Maps, press your phone's "call" button, and clearly speak your search term like "Park Plaza." Search by voice works with all the kinds of searches Google Maps for mobile already supports, including places, addresses (1600 Amphitheatre Parkway), specific businesses (The French Laundry), or types of businesses (sushi restaurants new york)."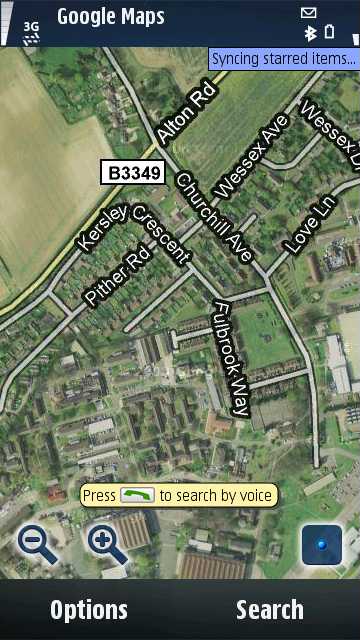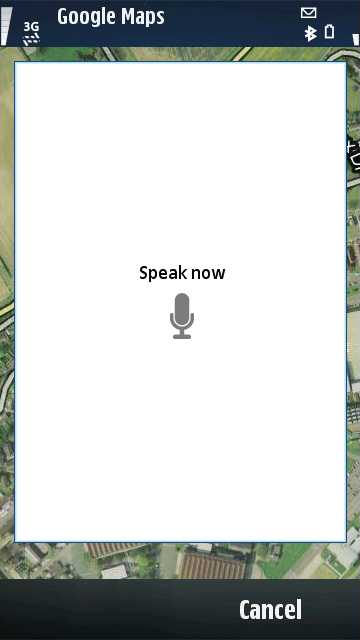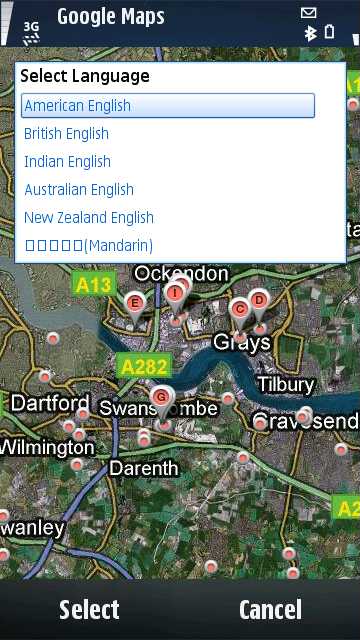 You can upgrade by going to m.google.com on your S60 phone and tapping on 'More' and then 'Maps'.