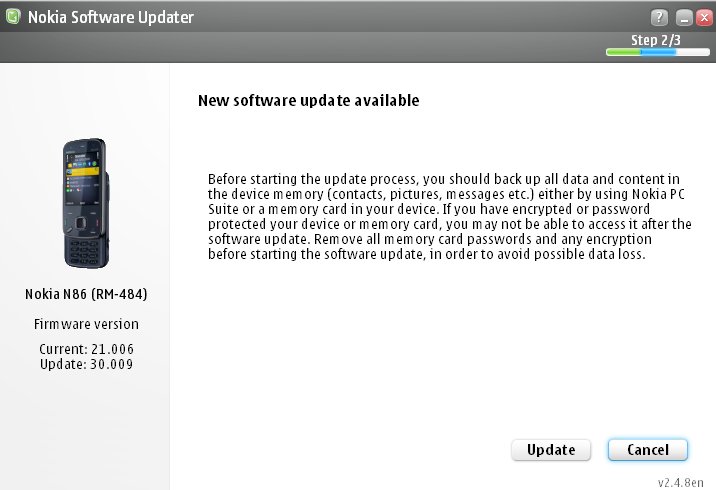 Version 30.009 is described by Nokia as a 'Maintenance' update:
includes the latest Ovi Maps 3.3 (with free navigation)
includes the sharing of location via Facebook
Nokia Messaging improvements and fixes (apparently)
RealPlayer interface tweaked
the usual minor fixes and improvements (v30 seems rock solid so far)
Can you add to this changelog? What else have you noticed that is new?
Notice the backup warnings on the NSU screenshot. Although, in theory, you can update firmware 'in place', with User Data Preservation, regular readers will know that I usually recommend hard resetting phones after a major firmware update, followed by restoring user data and then reinstalling apps as needed - for that 'fresh and fast' performance. Not least because your existing installations of Ovi Maps and Nokia Messaging (etc) are now duplicated by apps in the main firmware.
Minor glitches after a hard reset involved the screen being ultra-dim until I'd explicitly gone into Settings to change the brightness, and display auto-rotation not working until I'd done an additional phone restart. Technology, eh? These devices are so complex under the hood!
Steve Litchfield