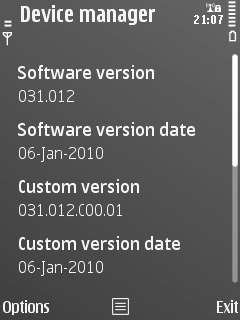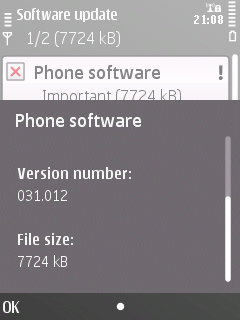 The version 031.012 firmware for the Nokia E55 has just been released. This brings the E55 up to date with with E52, which had the same version number firmware released earlier this month. The firmware is already available as an over-the-air update, and went smoothly on our E55. The update is a 7724KB download, and after updating there were no obvious changes. Please leave a comment if you find something new or different on your E55.
At the time of writing we were unable to find any further details about the update, although it would be reasonable to assume it provides the same updates as reported by Rafe for the E52.
Built-in application version after the update:
Web 7.1.5
E-Mail 2.1.0
Maps 3.03 (0.1.22.103)
Please, make sure to back up your internal memory (the function's in File manager) before performing any firmware updates!