The updates are part of the Winter 2010 update cycle for Nokia Messaging. Nokia Messaging typically follow a six month updates and release cycle.
The new S60 5th Edition version, 10.2.04, has been localised into 38 languages and the set up wizard been improved (based on an analysis of where users were having problems), so it should now be even easier to use. The 'Deleted' items folder will now automatically empty itself and deletion will appear faster in the client.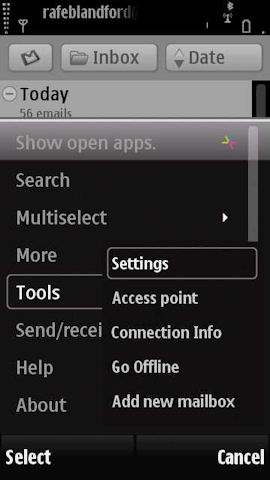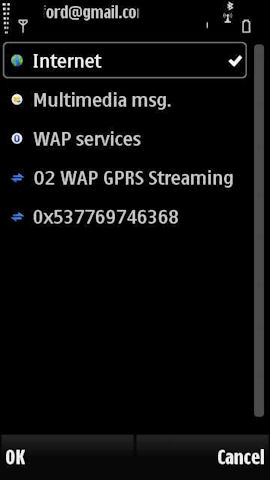 The major feature addition in the client is the support for Destinations (groups of access points) for connections. The client will, by default, use the standard 'Internet' Destination group. This means you can specify multiple access points (e.g. a mix of WiFi and cellular) to be used by the Nokia Messaging client. Previously only one access point could be used.
Finally a number of bugs have also been fixed.

Getting the update
The update can be downloaded through the built in SW Update application (usually found in the Tools or Applications folders). The update (on the N97 mini) was 2386 KB in size.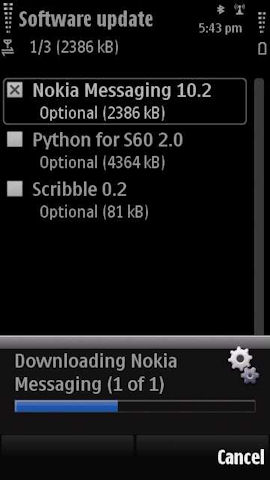 More information is available in this post on the Nokia Messaging blog.

Nokia Messaging engagement
The Nokia Messaging team has done an excellent job in engaging with the social web community. Examples include the Nokia Messaging website, Nokia Messaging Blog, Nokia Messaging Facebook Page, and Nokia Messaging Twitter account. Not only have the channels have been set up, but they are also actively maintained and quite responsive. It is a pattern that we would like to see other Nokia / Ovi services follow.
Rafe Blandford