Screenshots of Google Maps 4.0 with Google Buzz in action: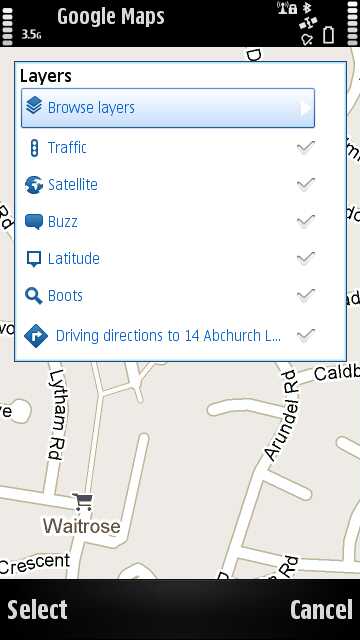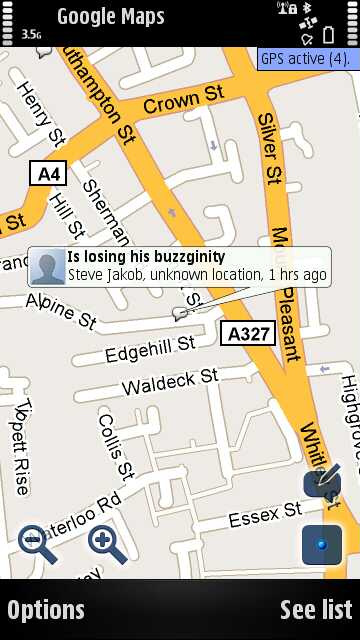 You can get Google Maps 4.0, a 1.6MB download, by going to m.google.com in Web on your Symbian smartphone.
From the official Google blog post on Buzz:
"The new Buzz layer allows you to see buzz near you or anywhere on the map. You can post public buzz directly from the layer, and even attach a photo from your phone. Also, try visiting a mobile Place Page to read recent comments or to post buzz about that place. You can access Place Pages from the web app as well, by tapping on the place name in any location-tagged post."
A Symbian-optimised mobile Google Buzz web site is 'coming soon', apparently (and is available now for iPhone and Android). You can find out more about Google Buzz by going here. Here's the Buzz site, as seen on the Google Nexus One: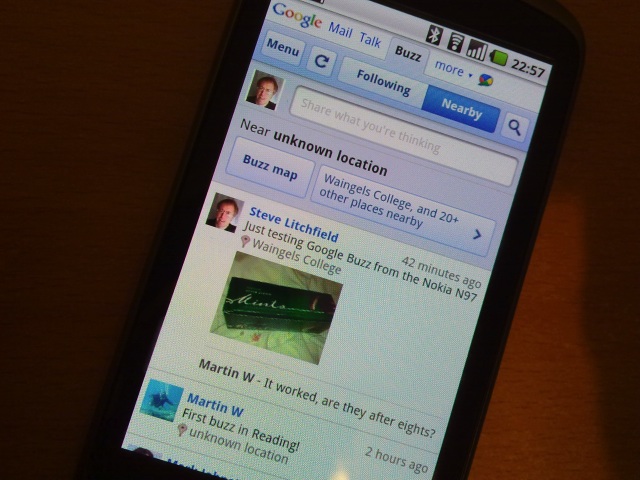 And here's what you'll see in Gmail on your desktop web browser, with Buzz appearing as a 'folder' in your Gmail left column. People you email a lot are automatically added, with others left in a 'suggested' list - a system that seems a little arbitrary, but I guess Google had to kick start Buzz somehow. At least this way they can boast tens of millions of users on day one.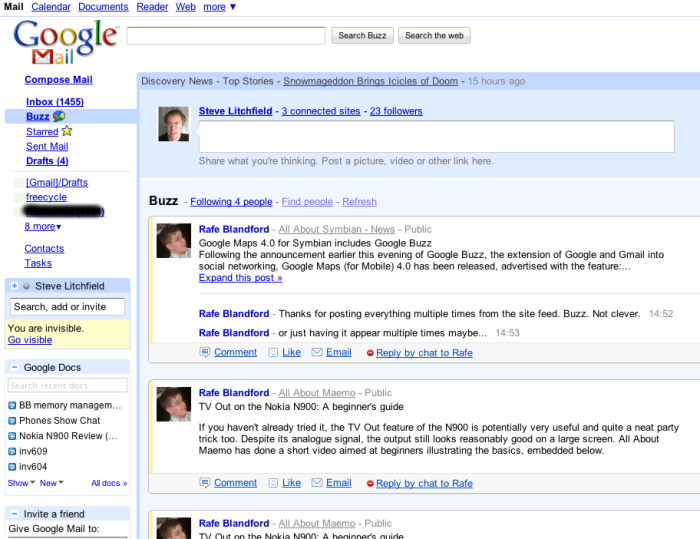 It's interesting that Google's approach, based on a 'new' social system, follows Nokia Ovi Maps 3.3's own location sharing features, which is integrated with the existing (and huge) Facebook. It's worth noting that, like Latitude itself, which doesn't seem to be integrated into Buzz, just because Google's behind something doesn't necessarily mean it will become a roaring success....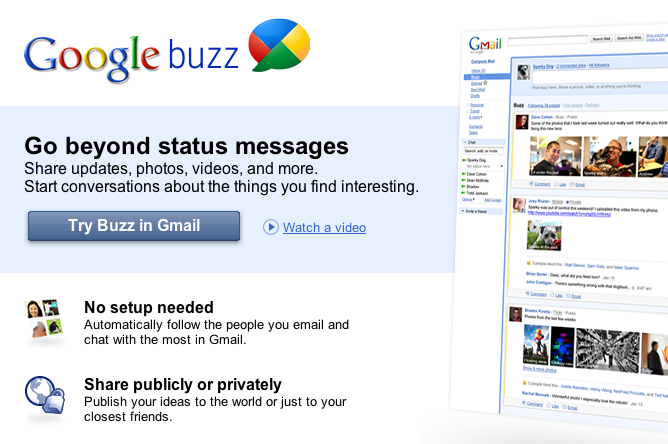 Finally, here's the official Google Buzz intro video:
Steve Litchfield, All About Symbian, 9 Feb 2010
---