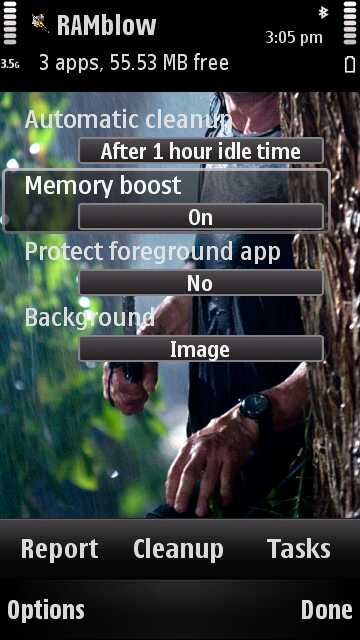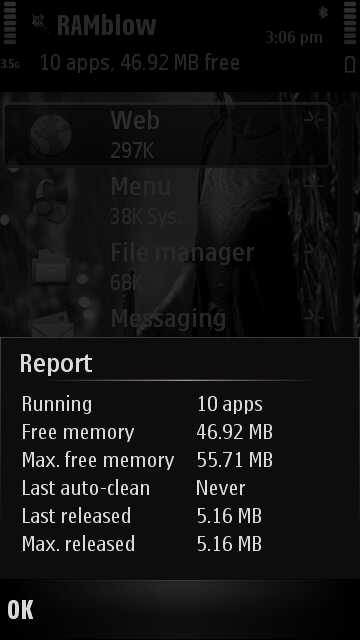 Here's the RAMblow Download link... It's apparently compatible with all Symbian OS 9 and above smartphones from all manufacturers.
From the CellPhoneSoft web site:
"RAMblow aims to maintain a healthy amount of available memory, or RAM, to help running the phone smooth for a long time. The application provides automated memory management, as well as manual termination of running programs. The memory boost feature can blow RAM up to amounts never before seen. RAMblow is very simple to use, just let it run in the background, and you will never again find your phone lacking memory. By its advanced memory management functions RAMblow can serve up to 50 MB free memory after prolonged use on phones like the Nokia N97."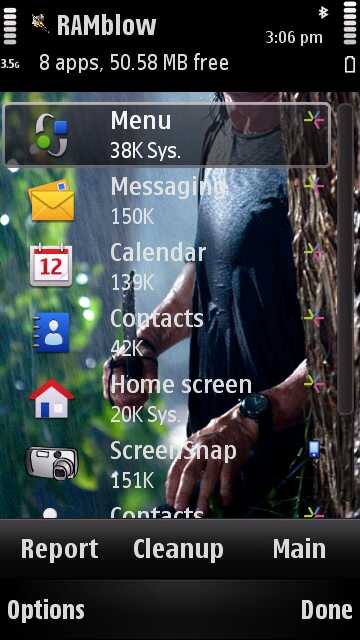 The utility essentially automates the manual killing of old applications which are hanging around in RAM. Of course, by killing these apps, you eliminate the benefit of multitasking and having these apps available instantly the next time they're needed, but this is a tradeoff that anyone thirsty for more RAM will be likely to accept.
Major claimed features:
Unattended and manual management of running applications. The idea is that you can 'set it and forget' the utility.

Maintaining a healthy amount of free available memory for smooth operation of the phone.

Memory optimization for executing large programs. This includes 'Memory boost', which as far as I can gather cleans up orphaned memory from the OS and claims to often give you back up to 5MB extra RAM.

Automatic memory cleanup after set idle time. Again, set and forget operation.

Examination and manual closing of unwanted programs.

The trial version is fully working and your comments are welcomed with regard to how effective RAMblow is? An essential utility or something that gets into the way of Symbian OS trying to do its job? Your call! Either way, it seems like a useful tool in your Symbian armoury.
Here's the main RAMblow product page.
Steve Litchfield
PS. In case the image and name weren't clear, to you, it's of Rambo (the movie character) and the utility name is an obvious pun. But of course you got that far faster than I did!