I've been jumping in and out of this over the last few days, not because I'm always going out on town (well, not until SXSW starts) but because this is a good example of a joined up ecosystem that smartphones should be promoting. I'm surprised that the interface is nothing like the S60 UI (and I'm wondering if this is the influence of the new Symbian UI to come this year), but when the app picks up The Broken Spoke's gig list in Austin, TX for this Friday, I'm impressed.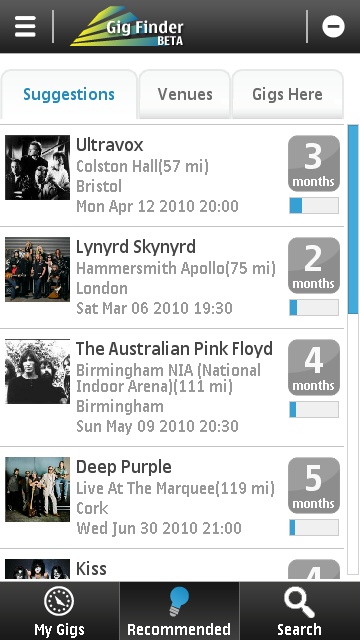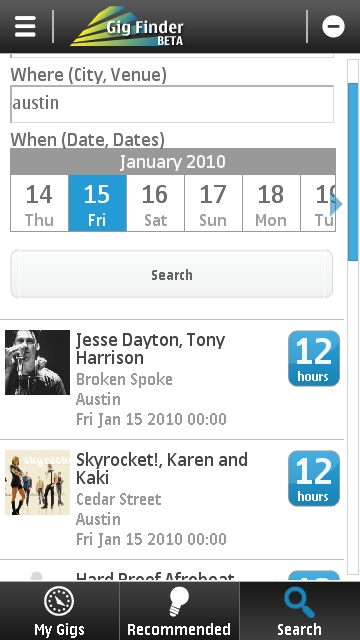 Once you click on a gig, you'll see some holistic offerings of other Nokia services, including Ovi Maps and the Music Store; it saves the gig details straight into your phone's calendar; and you can share it via email, SMS, or post it to your Facebook profile. Being in the Beta labs, this is clearly not a finished product, but it's looking nice so far.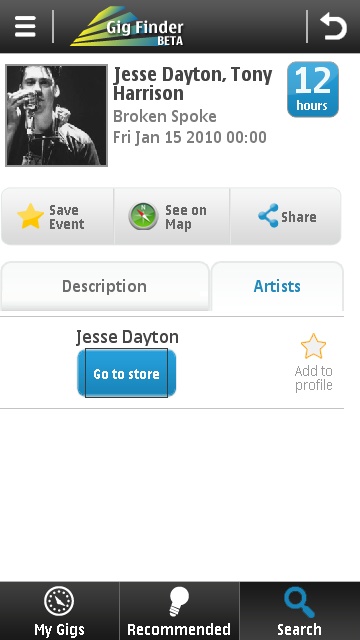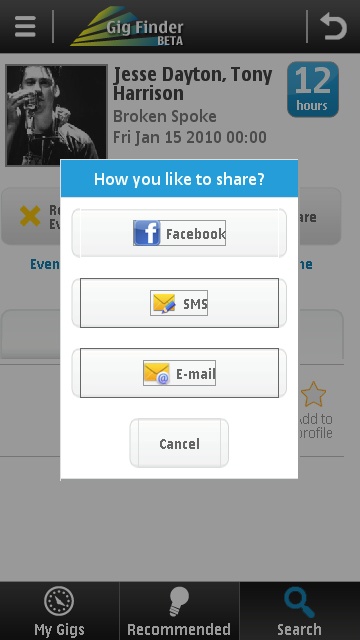 Find out more and download at the Nokia Beta Labs.