Now, obviously, a fully working, native Symbian application would have been faster and slicker. But writing a client for Web runtime (in HTML and CSS and Ajax) has at least meant that the project has got off the ground. And, with Web itself handling the buttons, display elements and kinetic scrolling, the interface is surprisingly usable: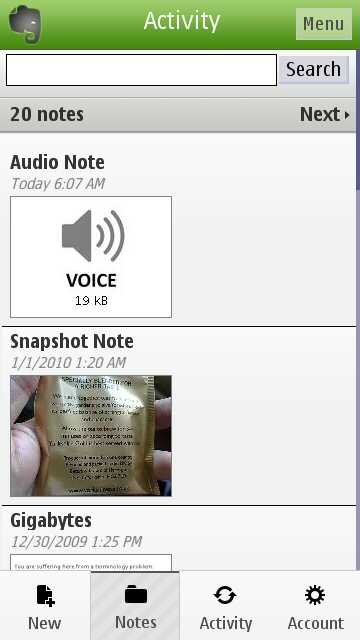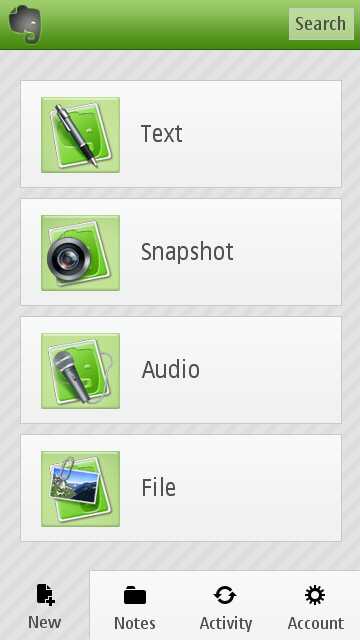 (left) The main Notes view, (right) Your starting point for creating a new note on your smartphone. One of the strengths of Evernote, of course, is that you can create content on any Evernote-compatible phone or computer, and it all gets synced together happily.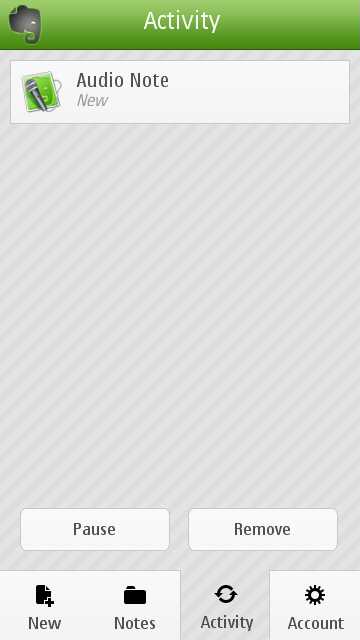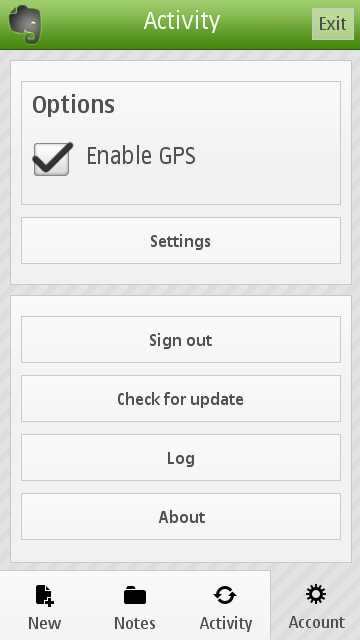 (left) The Activity pane, showing notes that are currently uploading or waiting to be uploaded, (right) The Settings pane. Note the geo-location option, for geotagging your notes, though I'm not convinced this is working yet. The 'Check for update' identifies updates happily but doesn't actually download them (yet)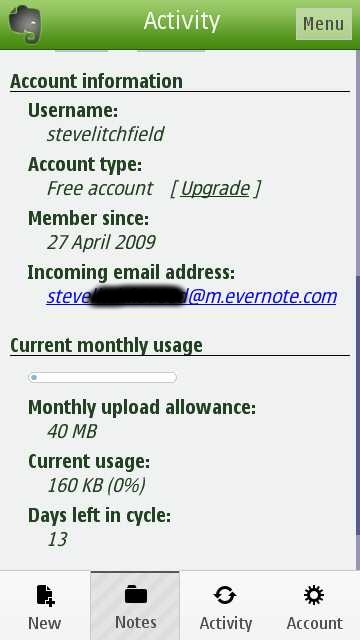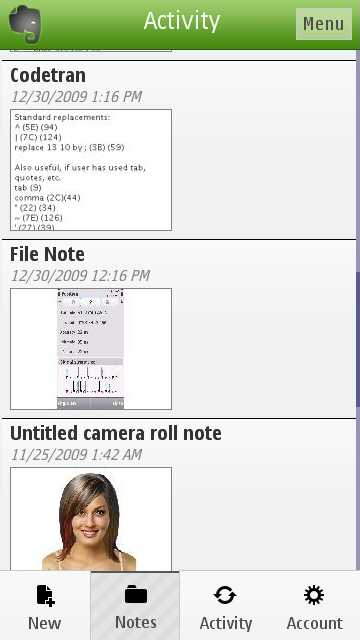 (left) The Account screen, where heavy users can keep track of their allowances, (right) more Notes, the bottom (image) one uploaded from my iPod Touch last year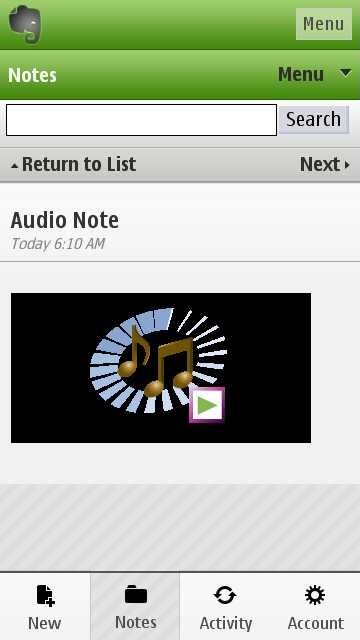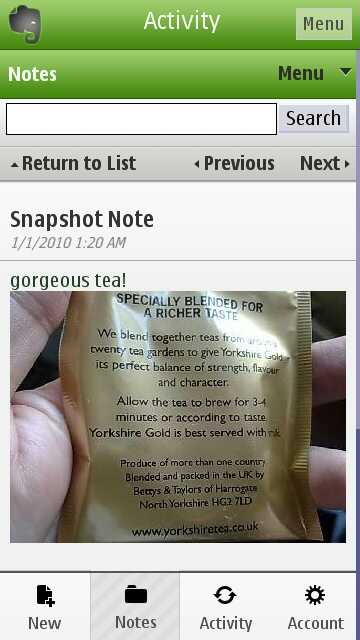 Examining Evernote notes in detail - (left) an audio note and (right) an image note
You can download the latest version of the Evernote client/widget by going to the Evernote Nokia N97 forum and downloading from the most recent numbered topic. Comments on compatibility welcomed here but should also be fed back in the original forum so that the developer ('Pasha') can take note.
Version 1.0.70302 is by no means perfect, but does reflect a month or so of iteration and can be used for real to view or add to your ever-growing Evernote information store.
Notable problems in the current version:
new notes can have the wrong time assigned (US time, not local)
starting the widget doesn't always work. Something's a little unstable in the startup sequence
there are some user interface limitations (going back a level is klunky, finding 'Exit' is tricky(!), bringing up a pop-up Menu is clumsy, etc.)
Problems aside, I'm heartened by the client's existence and by the pace of new updates. Good job, Pasha!
Steve Litchfield, All About Symbian, 13 Jan 2010