The X6 is a clear successor to the successful 5800 series, and ups the specs considerably with 32GB of on board storage; the same 16:9 ratio screen but now with a capacitive touch layer; and a five megapixel Carl Zeiss lensed camera.
And I love the fact that while stand-by time is no longer promoted, music playing time is – in this case the X6 is rated at 35 hours from Nokia.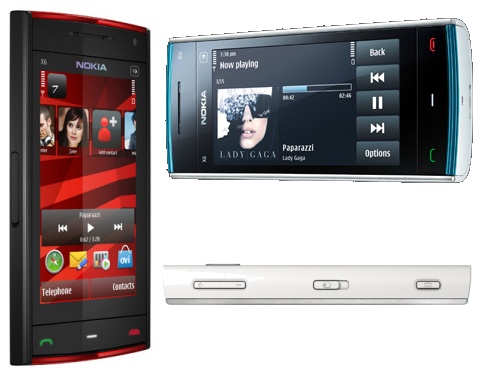 Arriving just in time for the Christmas rush, this could be an interesting handset to watch in terms of sales figures and promotions. Will you be queueing up on Friday?