Face Detection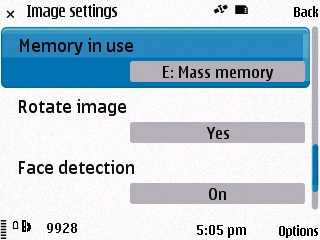 (It's not clear what the default is going to be - I'm guessing 'off')
The systen will detect multiple faces and show all detected faces in the scene. The one it regards as priority (generally the closest) is highlighted differently to the others. This is done simply by framing the scene, no need to press the capture key to see this.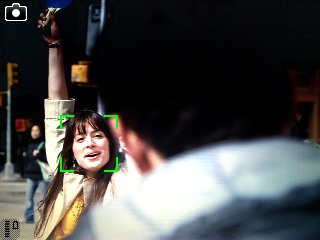 (Impressive detection around a nearby obstacle!)
When you press halfway it will then confirm focus and the face it has used for AF. Sharpness in front/behind this face will depend on shooting distance and aperture - in other words, on depth of field. When faces are not detected, the regular focus area 'corners' have been completely removed. If no faces are detected and you press halfway it will focus and then confirm focus using one of nine areas/boxes in the viewfinder - which one it uses is based on various algorithms, but generally closest object is used here. In close-up mode, the closest object is prioritised even higher.
Face detection allows optimised exposure in backlit situations as well as optimised focus when there are other objects closer than the subject [face] in the frame.
Faces can be detected anywhere in the frame and, if you move or if your subject moves, it will track the face anywhere in the frame.
Photo quality improvements
Here are extreme blow-ups from the same scene, one taken with v11 firmware (left) and one with the new firmware (v12? v20?, right). Note the improvement in colours (the wood really is painted green, apparently!) and the reduction in compression artefacts. Overall file size is also smaller for each image.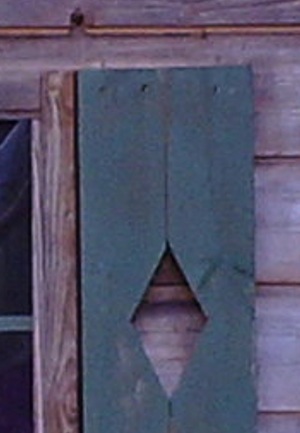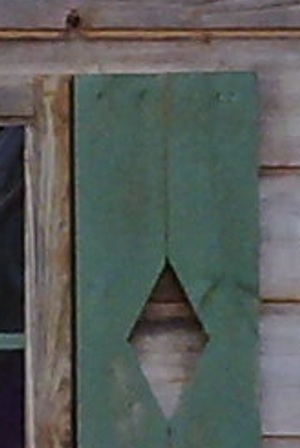 Steve Litchfield, All About Symbian, 15 Sep 2009