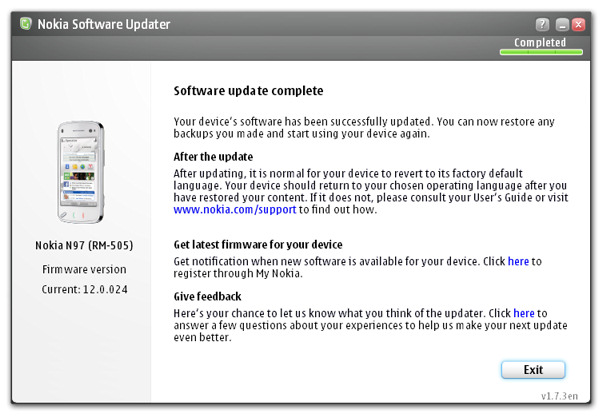 A bigger firmware update, which will add significant additional function to the device, is expected to be made available in September or October. For example, this may include the Skype software that was announced at Mobile World Congress this year. We may hear more details at the upcoming Nokia World conference at the begining of September.
Details
The N97 device manager software is most easily accessed by entering *#0000# into the phone's dialer. Choose Options > Check for updates and follow the on screen prompts.
As with any firmware update we would recommend backing up the device before applying the update. While user data is preserved during N97' firmware updates, it is better to be safe than sorry.