Getting Quickoffice 6.2 Premier from Quickmanager
Quickoffice 6.2 Premier can be downloaded via Quickoffice's Quickmanager component. Open Quickoffice and choose 'Options -> Updates and upgrades' from the menu. Quickoffice 6.2 Premier is available for download and purchase (£23.83 in the UK).
Update: The download is also available in Quickmanager on the Samsung i8910 (Omnia HD).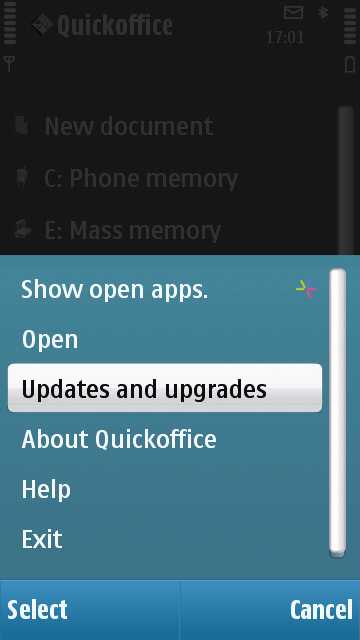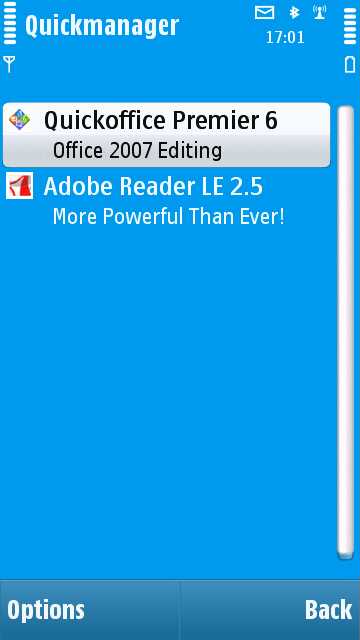 If you're a Nokia 5800 user and do not currently have Quickoffice 4.2 (viewer version) installed on your device then you can download it via the Download! application (it's in the Applications folder).
Quickoffice 6.2 Premier screenshots
Quickoffice 6.2 Premier supports files created in Micosoft Office 97, 2000, XP and 2007. Some of the recent changes include multiple language support (English, French, Italian, German, and Spanish), viewing of password protected files, ZIP file support, 'Word Count' function in Word and much more.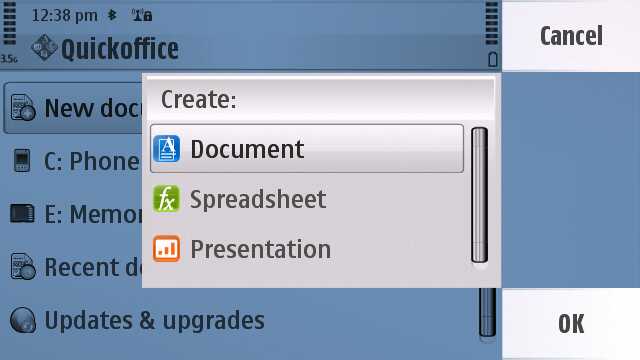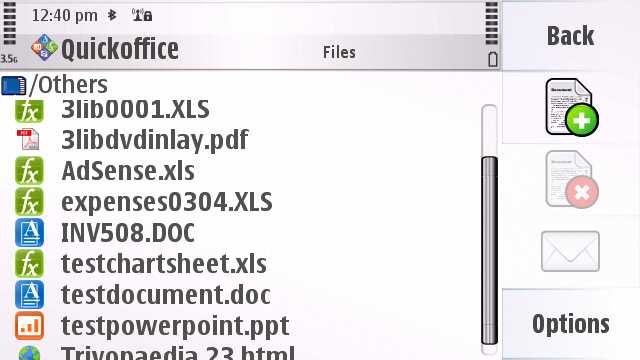 ... showing the facelifted file manager front end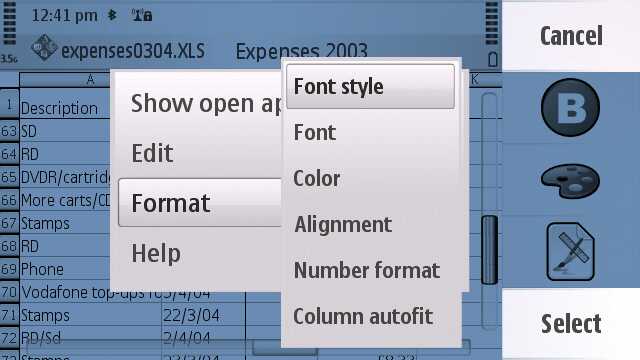 ... tweaking the formatting of an Excel spreadsheet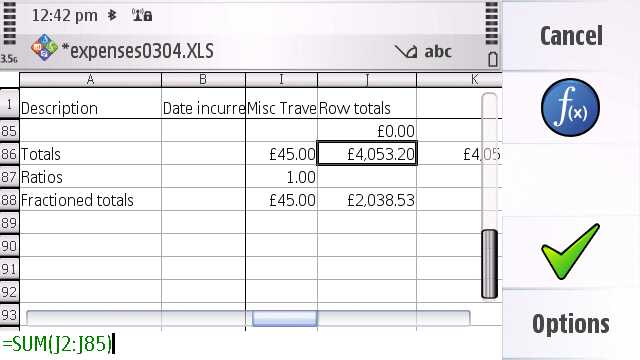 ... editing a formula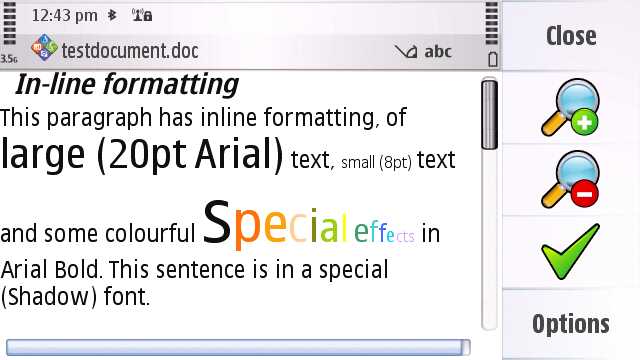 ... opening up and editing my standard Test Word document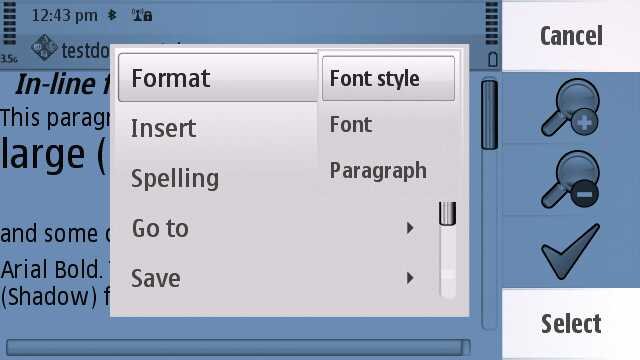 ... plenty of editing options in Quickword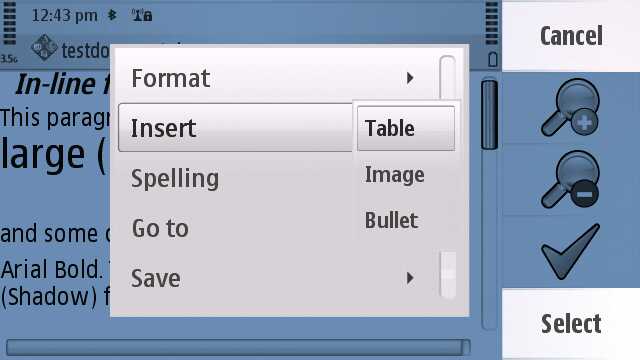 ... tables and images can all be inserted in the mobile client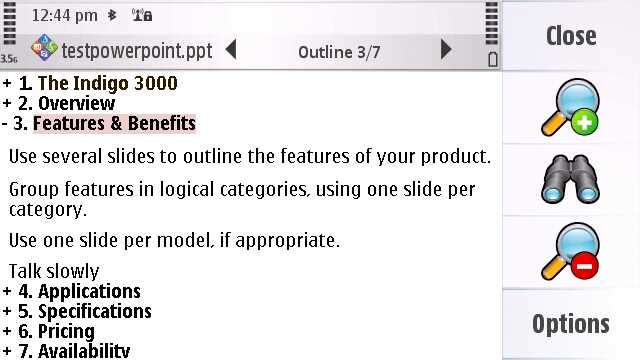 ... editing the outline of a Powerpoint presentation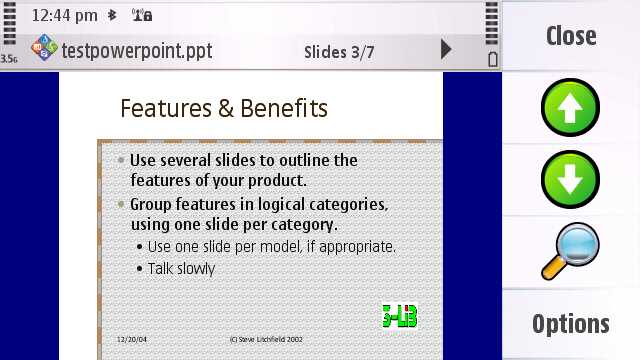 ... browsing through a presentation
---
Watch this space for more official news and announcements from Quickoffice.
I'll be reviewing the S60 5th Edition version of Quickoffice 6.2 in due course.
Steve Litchfield, AAS, 30th July 2009