Vodafone Top 10 Best Selling Phones (July 2009):
Nokia N97 32GB
Nokia 5800
Sony Ericsson W595
Sony Ericsson C510
Samsung Jet
Samsung Tocco Ultra Edition
Samsung Steel L810
Nokia 6300
BlackBerry Storm
HTC Magic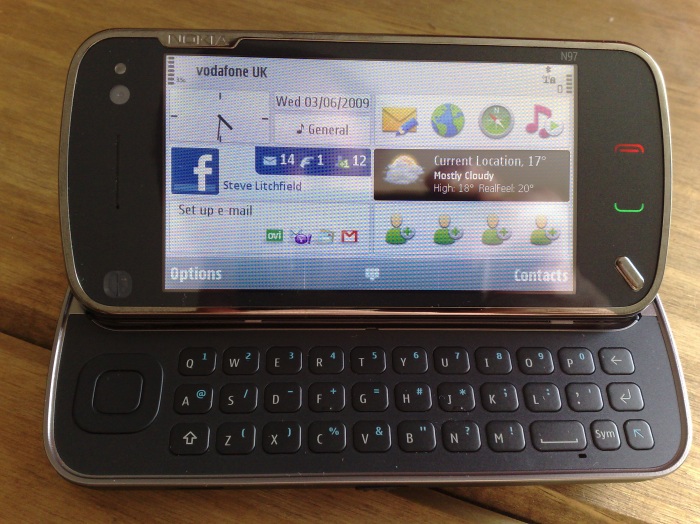 Update:
Please note that it has come to our attention that this list may have been miscommunicated. The list does not necessarily have numerical order information associated with it. As such this list should be taken to represents ten of the best selling handsets, but is arranged in no particular order.