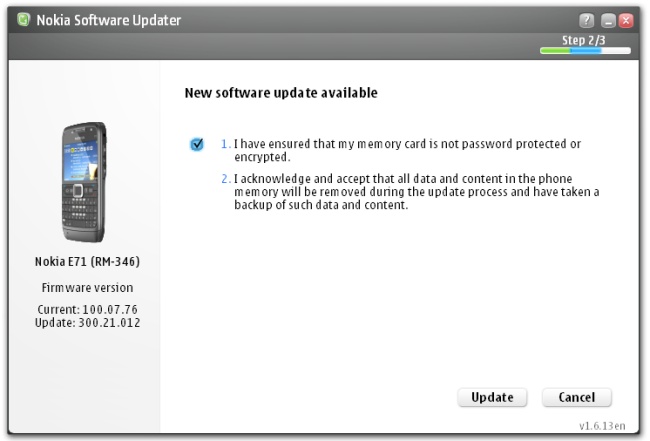 Firmware updates become available for different device variants (e.g. operator branded handsets) and markets at different times. I've successfully checked for and installed the update with a EURO1 variant. As neither the E71 nor the E66 support UDP (user data preservation) you will need to back up your device before installing the firmware update.
Update details
Mail for Exchange version 2.09 and Nokia Messaging 5.1 are included in the firmware. This Mail for Exchange version can also be downloaded from the Nokia website, however this version does not support sub-folders (which is only available for Mail for Exchange on some S60 3.2 devices - currently Nokia E75, E55, N86, and 6710). Nokia Messaging can also be downloaded from the Nokia website.
The email set up wizard has been improved and there's additional help for users in deciding what type of email they should be setting up: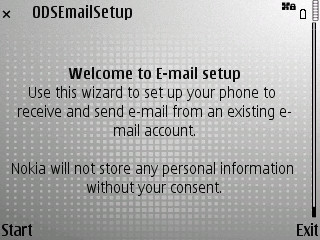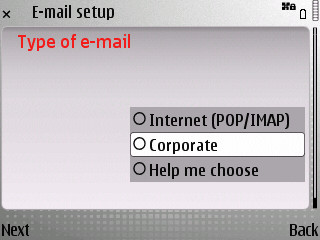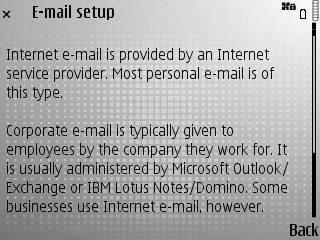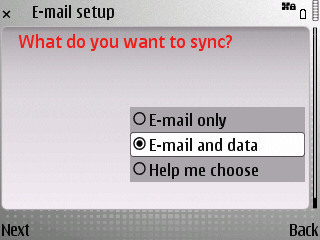 The E71 now includes Internet Radio and a number of widget-powered shortcuts to popular social media and social networking websites: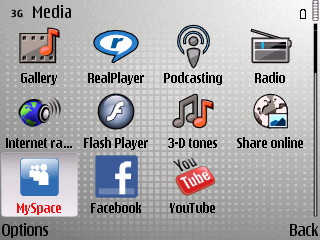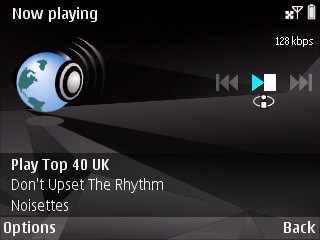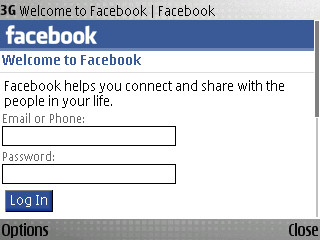 The standard My Nokia application has been added to the E71 (in the help folder).
There also seem to have been some general performance improvements, most notably when opening the Installation folder.
Its likely that there have also been a significant number of bug fixes and stability improvements.
Please do share anything else you may notice in the comments thread.