The changelog for v1.4 (over the previously reported v1.3) is merely listed as:
night mode, with dimmable, fullscreen red or blue clock
...but doubtless there are bug fixes implemented too, with tweaks to the weather support known.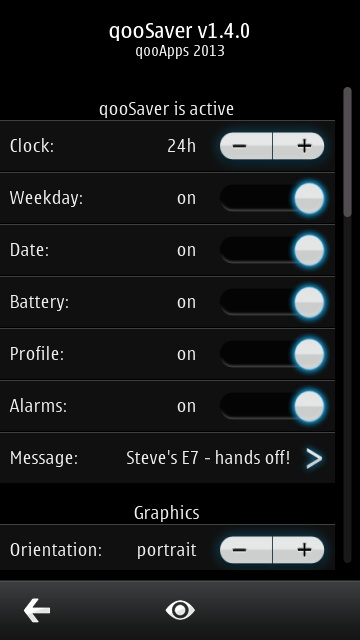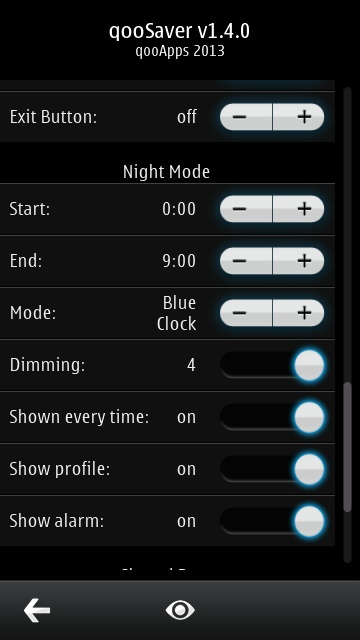 Here's the new night mode in action, shown in blue: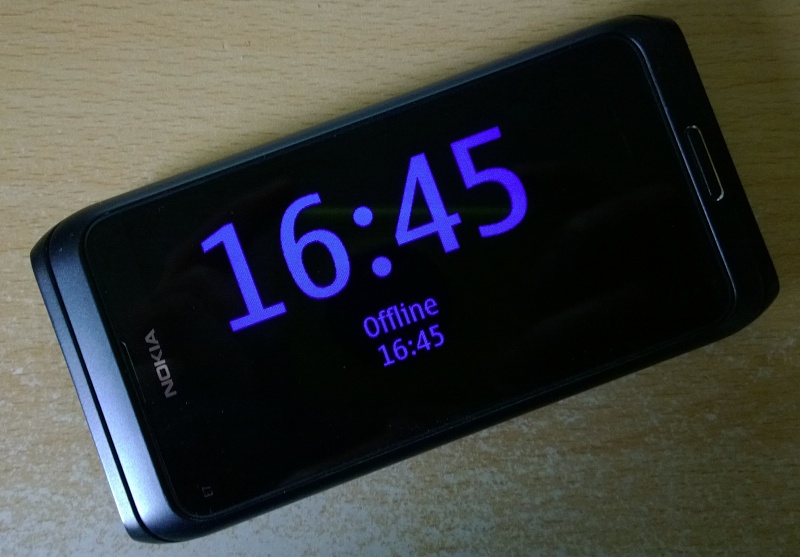 You can upgrade or buy qooSaver here in the Nokia Store.
Highly recommended. As a qooSaver user, you'll probably also want to grab the latest version of qooWeather, which plugs into it - plus you might want to buy qooMail as well. Yes, all commercial applications, but hardly breaking the bank and well, well worth it.

I do wonder what will happen to the 'qoo' applications after January 1st - they're still being actively developed, but how will they stay certified and updated? The developer is currently working hard on an update to qooRSS and I'm guessing he's on a race against time with all his apps, to get bugs quoshed before Nokia's deadline.