The big change here is the update to qooRSS, for 1.3.0:
share data to qooSaver
showing new posts
improved kinetic scrolling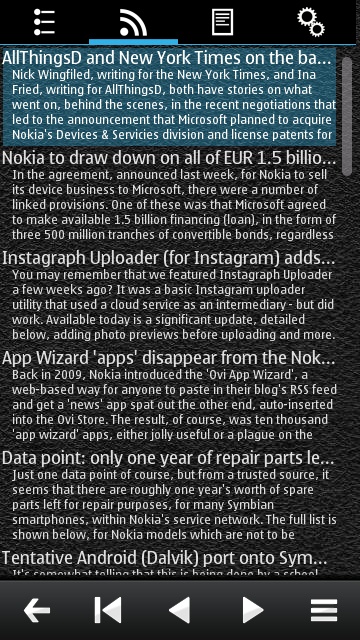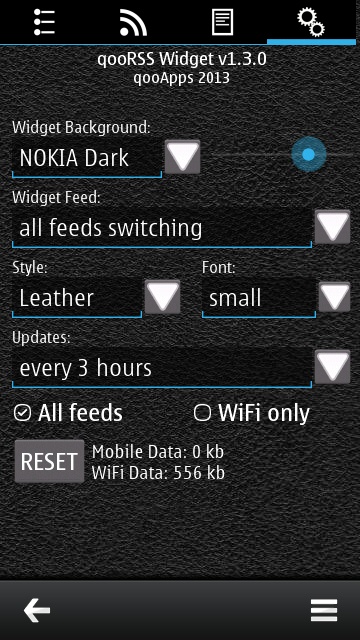 Changes are also available for qooSaver, also now up to v1.3.0 (by sheer coincidence!), with the only change being that qooRSS headline data is now picked up: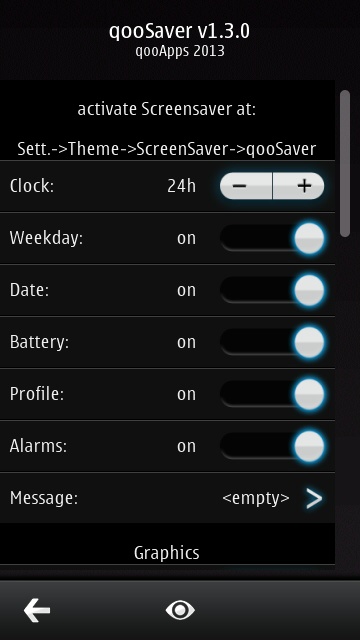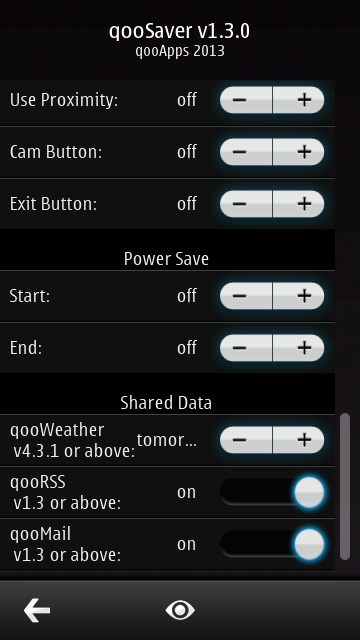 And here's the result in action on the Nokia 808's AMOLED screen - pretty amazing, eh? And light years ahead of any 'glance'-type display on any other platform (cf the Nokia latest Lumias and Samsung/Motorola's latest AMOLED devices):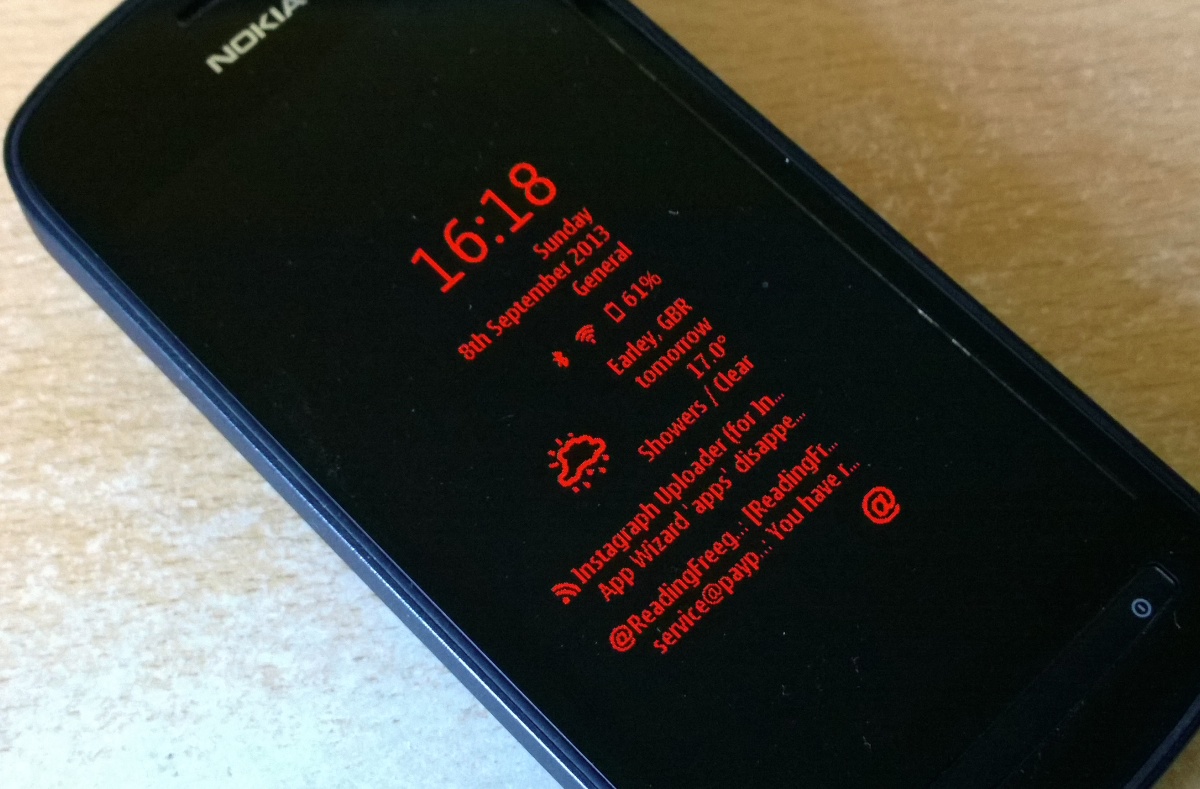 Highly recommended.
You can buy qooSaver for £1 in the Nokia Store here, plus you'll need qooRSS (as shown above), and you'll probably also want to grab the latest version of qooWeather and qooMail. Yes, all commercial applications, but hardly breaking the bank at £1 each and well, well worth it.