From the Nokia Store listing:
qooMail is an innovative and easy-to-use app based on your Symbian mail accounts.

Main Features:
- Customizable homescreen widget, showing summary of all accounts
- Customizable notification light, when phone is locked
- Auto expanding list
- Smart text view
- Swipe gestures
- Quick-Reply dialog
- Sync all pop3 and imap accounts at once
- Styles: black, white

Here's qooMail in action: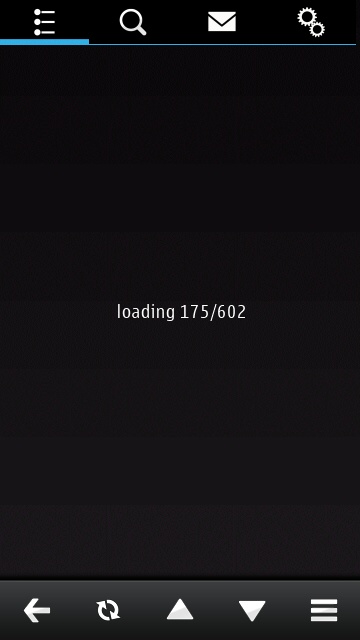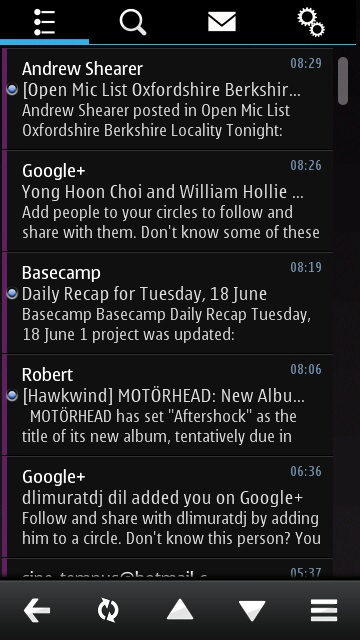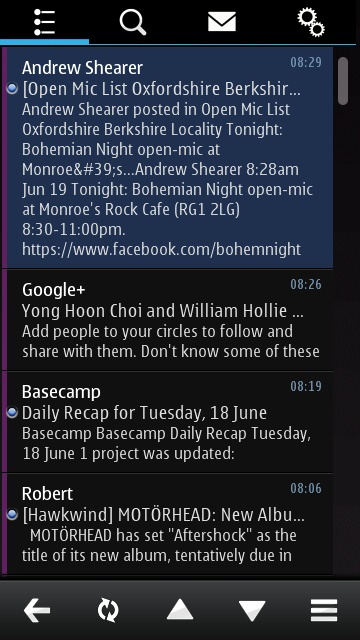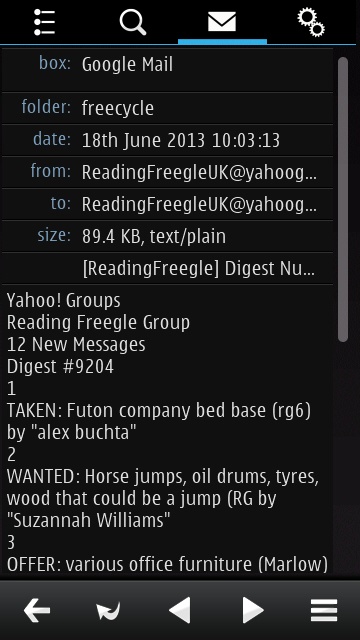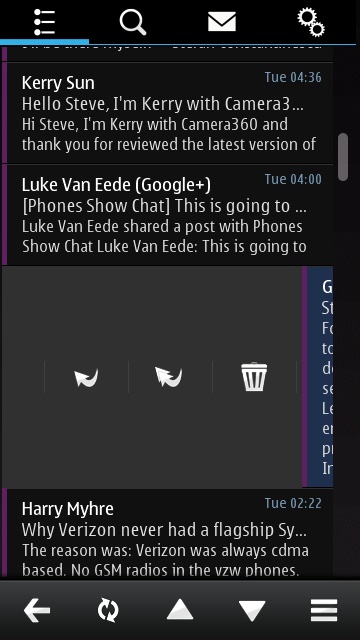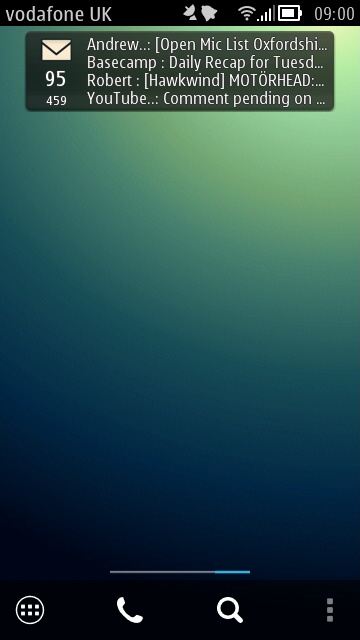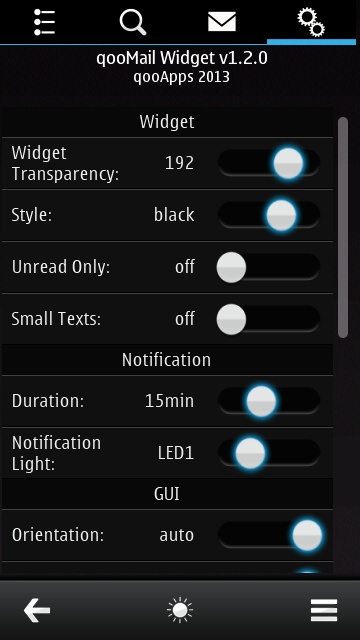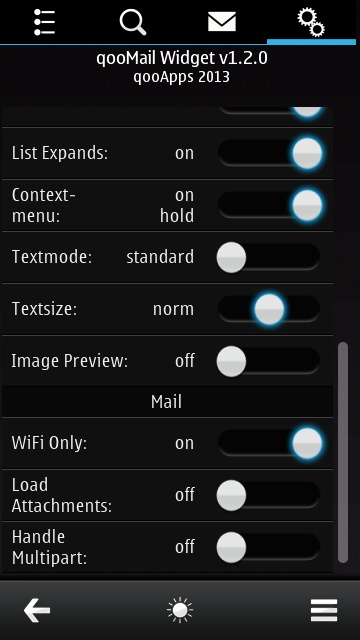 qooMail is still in the comparatively early stages of development and needs, I suspect, road testing with real world email configurations. Comments welcome on how road warriors from the AAS community get on with this as an alternative to the standard Symbian widgets and mail application.