1. Gravity
No surprises here, Gravity has received rave reviews (including here on AAS) and has an exemplary interface. Gravity is a Twitter client, letting you post updates (tweet) and receive updates from all your friends and contacts.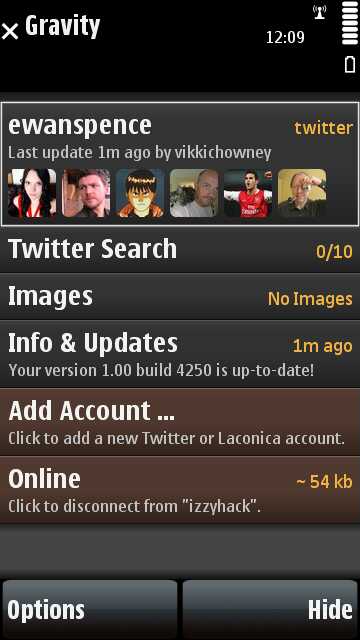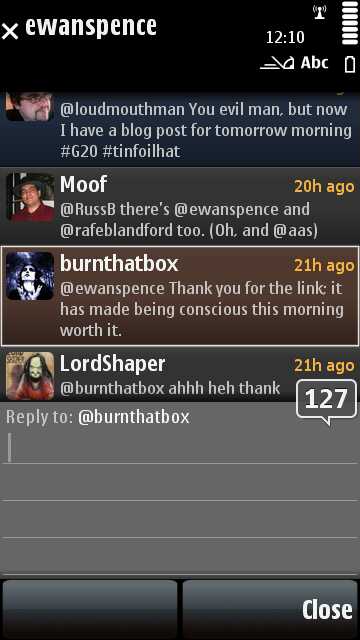 Buy it here. Cost: £7
2. WorldMate Pro
This item's cheating to a degree because WorldMate straddles the worlds of freeware and commercial software. By default, you get a slick and free utility, offering weather forecasts, a currency converter and world clock. But then pay the commercial premium (go 'gold') and you get real time flight status and alerts, flight schedules and satellite imagery for weather. If you're a regular traveller then this becomes a time and money saver and will easily pay for itself.
Buy it here. Cost:$30 a year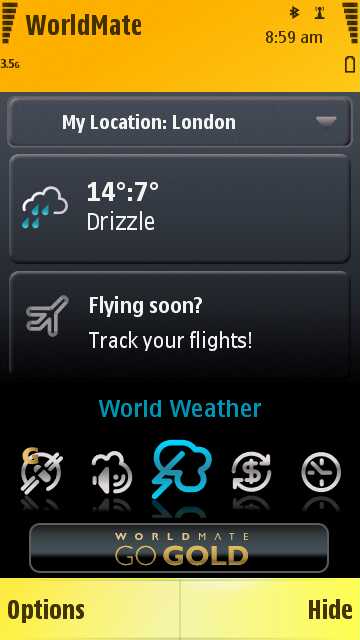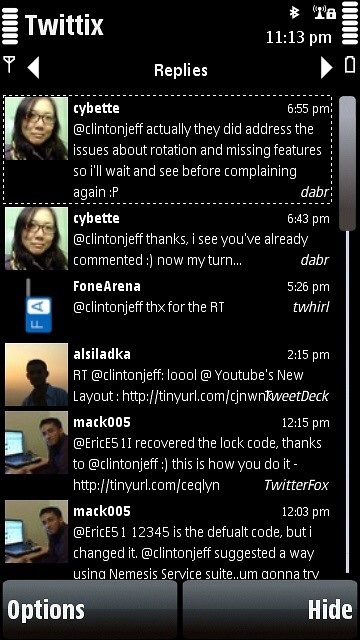 (Twittix screen via CJ)
3. Twittix
It's yet another Twitter client and isn't quite so pretty, but can't be ignored because it offers much of the functionality of Gravity at 60% of the price.
Buy it here. Cost: $7
4. ZingMagic Backgammon Pro II/Chess
Another cheat, in that I'm listing two separate games. but I'm guessing that you'll prefer one over the other, so pick the one you're better at. As usual, the ZingMagic games are slick and friendly to your phone's OS. The price is a little high, but then each will give hundreds of hours of gameplay and fun, so....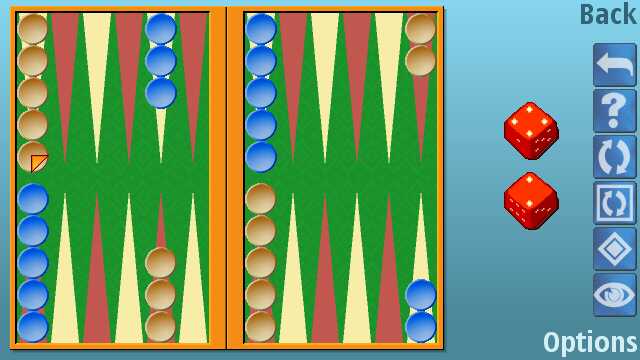 Buy Chess Pro II here. Buy Backgammon Pro II here. Cost: $15 each
5. Handy Safe Pro
I hesitate to suggest this application, in view of the cost, but you still can't beat the way it syncs all its data seamlessly to a fully functioning Windows desktop version, right down to record level. Used properly, this can hold all the secrets of your life, in a maintainable and easy-to-backup fashion. And you can't really put a price on that, surely?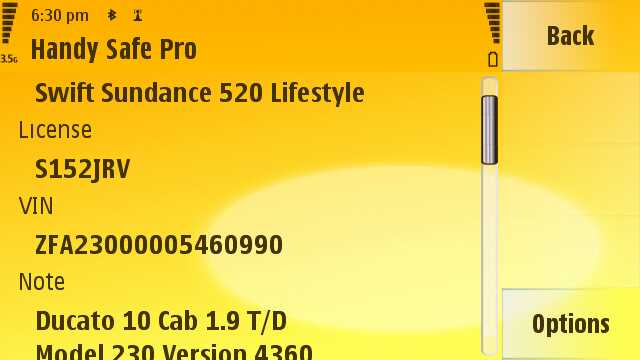 Buy it here. Cost:$35
6. OfficeSuite
Yet again there's a caveat. This time because MobiSystems seem to have rushed their office editing suite to market. It's buggy, but at least they know it's buggy and are working on it. And it's on special offer at the moment, so I recommend you buy it now and then take advantage of the fixes as and when they come along.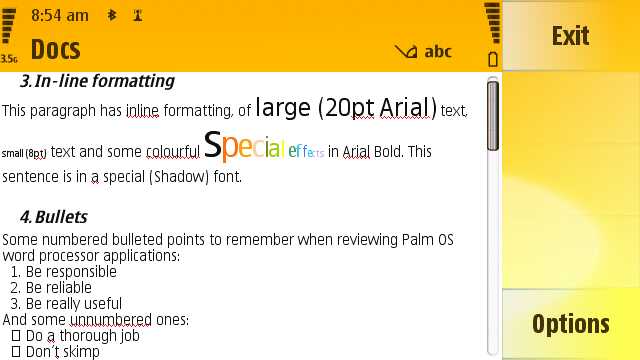 Buy it here. Cost:$20 (usually a whopping $60)
7. Resco Bubbles
One of the better and trickier accelerometer games, this one'll have you tearing your hair out. In a good way. The screenshot's self-explanatory, but the game's harder than it looks. Persevere past the weird setup interface.
Buy it here [link coming soon]. Cost: $10
8. Can't Stop Solitaire
Horrifically expensive by modern standards, for a humble game, this solitaire collection has almost infinite interest and playability, and deserves a recommendation on this alone. Over two hundred card solitaire variants are here, so something for everyone.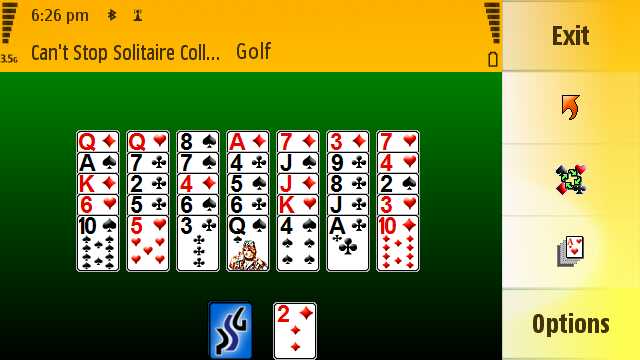 Buy it here. Cost: $30
9. Handy Shell
Epocware's vision for what the Symbian home screen should look like, you'll either love this or hate it. There's no denying the number of apps represented, plus you get another three optional 'views', plus a year's worth of weather, but it's a;; rather overkill for the average user. Still, perfect for the road warrior!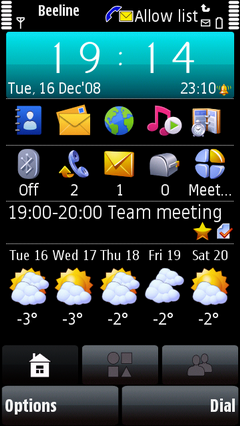 Buy it here. Cost: $20
10. Best TaskMan
Think of this as the built-in S60 'Open Applications' list on steroids. You get extra views, including the all important 'free RAM' figure, plus detailed info on how much RAM each application and process is using, a must for geeky troubleshooting.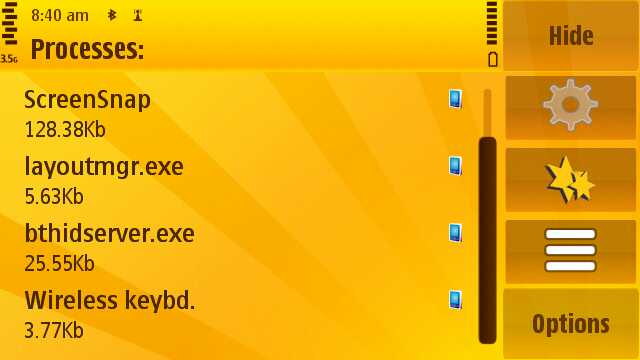 Buy it here. Cost:$12
---
As my first attempt at putting together a set of commercial picks for S60 5th Edition, I'd appreciate comments on pay-for software that I've missed. I'll be revisiting this top 10 from time to time!
Steve Litchfield, All About Symbian, 7 April 2009