Nokia 6120 Classic Unboxing
The 6120 Classic is a no-nonsense phone with a traditional monoblock/candybar shape and a glossy finish. We've managed to get hold of the European SIM-free production model. (By the way, the "Classic" bit at the end is there because the plain 6120 title belongs to a much much older Nokia model.)
Like its Series 40 cousin, the 3110 Classic, the 6120 Classic looks like a normal phone but is actually one of the most up-to-date S60 models. Some highlights of the 6120's technical specifications include:
Symbian S60 3rd Edition FP1 operating system with 369 MHz processor


Quadband GSM (850/900/1800/1900)


Dualband 3G WCDMA/UMTS (850/2100)


3.5G HSDPA, which lets you download from the internet at 3 to 14 Megabits per second on phone networks which support the standard


Support for A2DP and AVRCP stereo Bluetooth headphones


2 megapixel camera with video recording at 320x240 and on-board video editing software (and you can use the built-in web browser to upload files direct to YouTube)


Secondary front camera for videophone calls
The 6121 Classic is absolutely identical to the 6120 Classic, but the 6121 has a slightly different set of frequencies (WCDMA/UMTS 900/2100 instead of 850/2100).

The 6120 Classic is wonderfully small and light. In terms of overall volume, this is possibly the most compact smartphone in the world. Even the ultra-thin N76 has a higher overall volume, with 70 cc compared to the 6120's 66 cc. The 6120 weighs 89g, about 3 ounces, possibly the world's lightest smartphone too? Whatever the case, clearly the miniaturisation process which Symbian informed the world about a couple of years ago has paid off handsomely, and it seems that the era of bulky, heavy smartphones is now definitively dead and buried.
The entire phone has a glossy finish, which makes it look brilliant when you take it out of the box, but also runs the risk of being a fingerprint magnet. The buttons are nicely clicky, although the blue soft keys feel a bit too near the centre. There's a single external speaker, but it's extremely loud and clear, and (at least in my opinion) stereo speakers on phones aren't really up to much anyway.
AAS will bring you a proper full review of the phone soon, but for the moment here are some photos to give you an idea of what the finished product is like: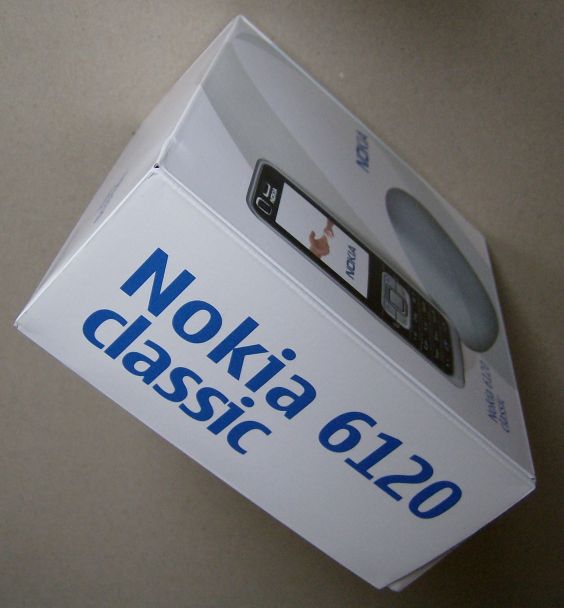 Here's the box...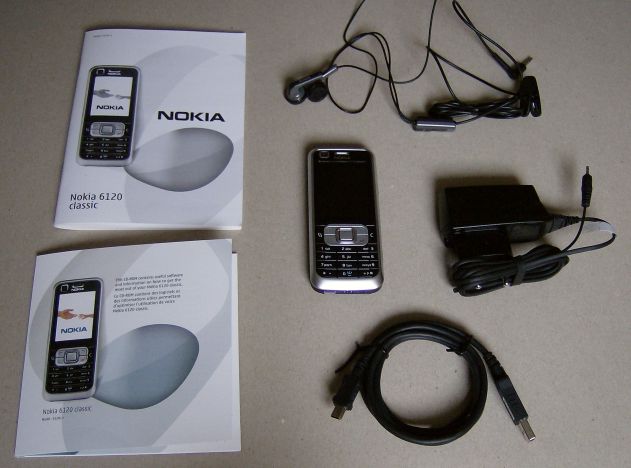 ...and here's what's in the box (6120 Classic, user manual, PC Suite CD, USB cable, charger, 2.5mm headphones)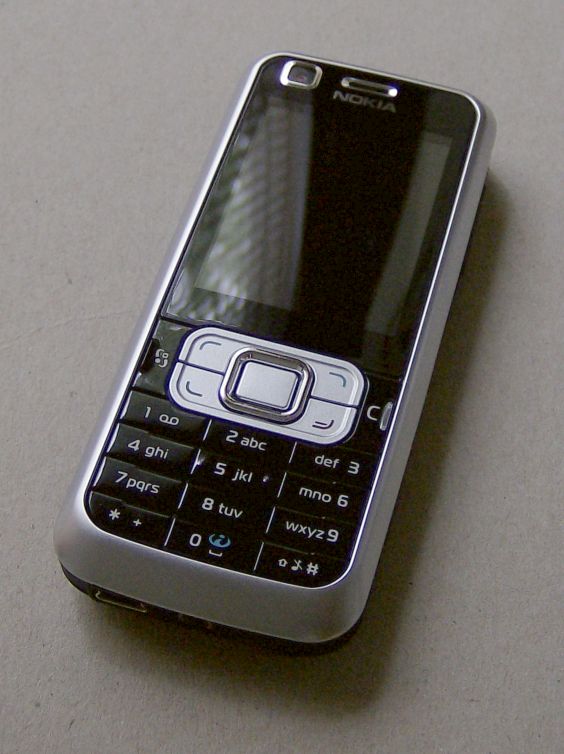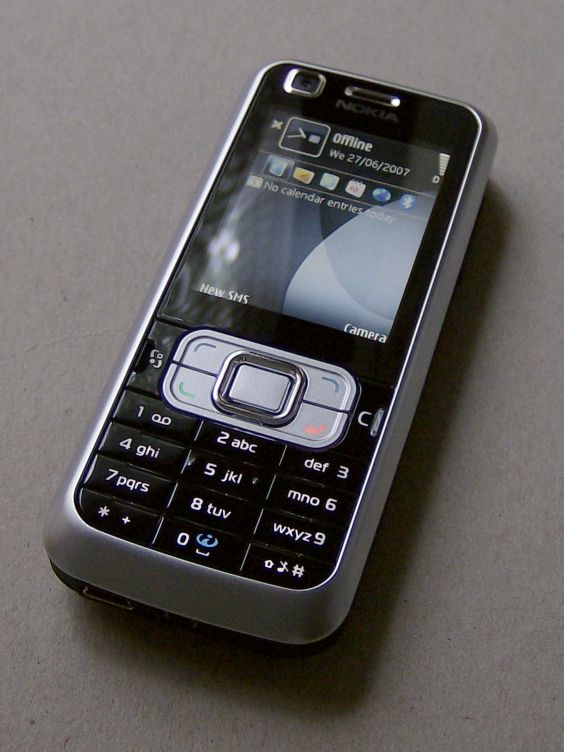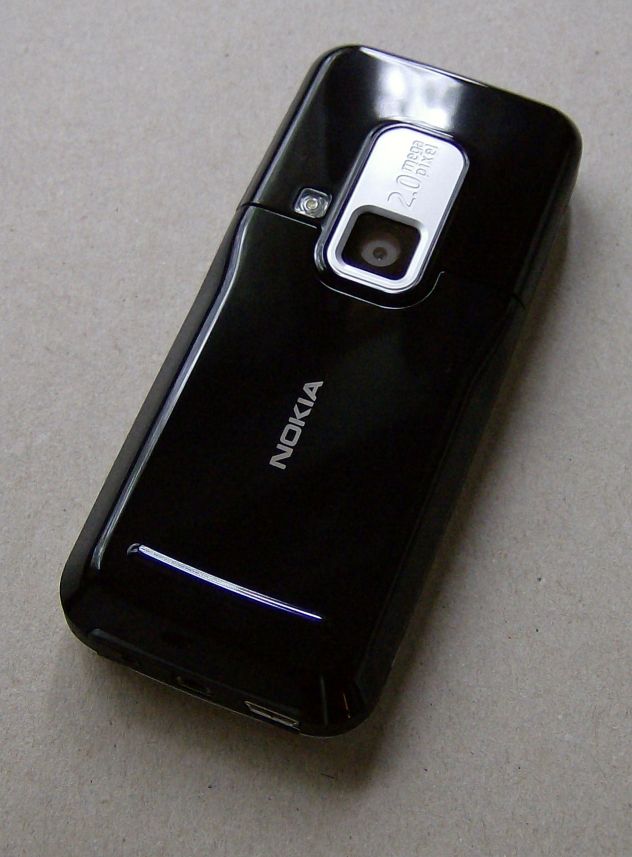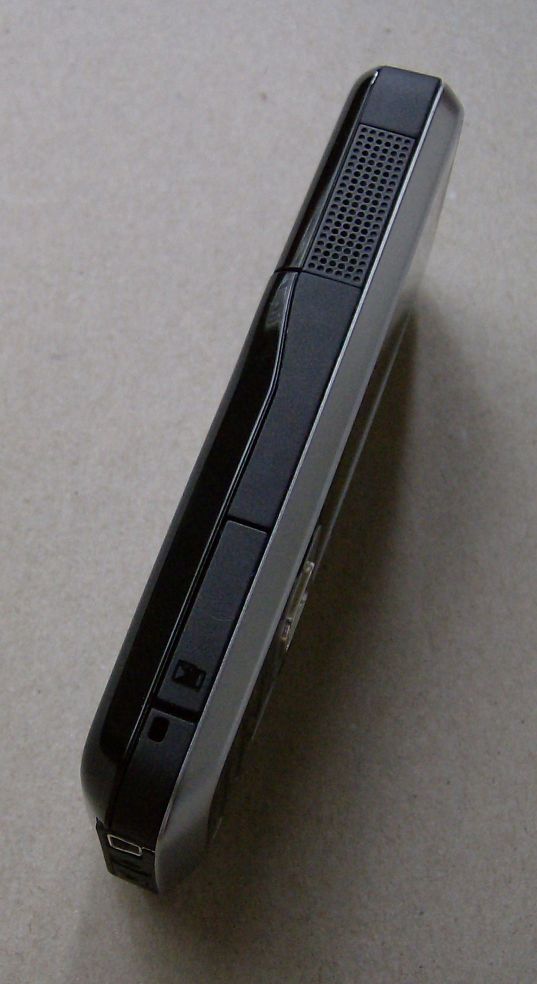 The left side of the 6120 Classic, with a mono speaker and a microSD memory card slot behind the door. On the bottom of the phone you can just about see the USB port, and next to that are the charging socket and 2.5mm headphone socket.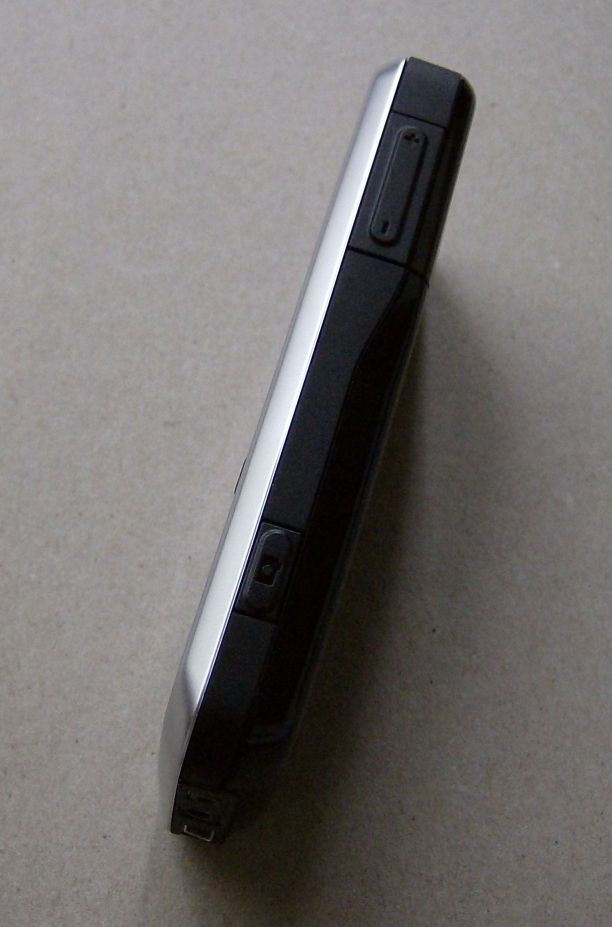 The right side, featuring volume controls and a camera button.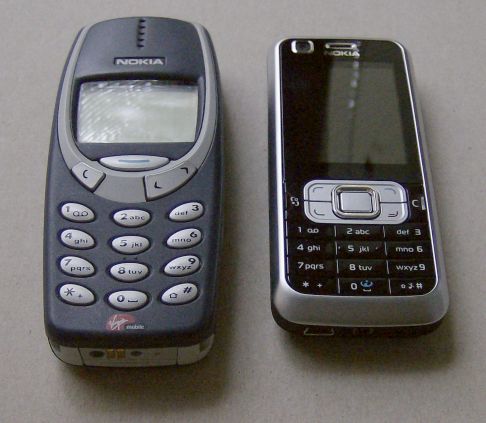 To show how far we've come, here's the 6120 Classic smartphone next to the 3310 normal phone.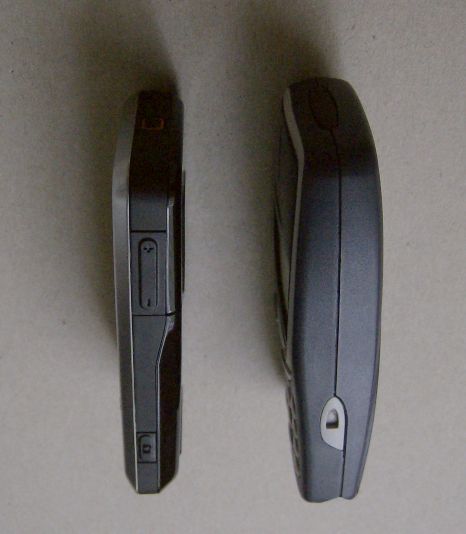 PS: You can see a video of the Nokia 6120 Classic in action on the 6120 Classic page at the Nokia Duck blog.


Krisse, AllAboutSymbian, 27 June 2007