Note: There's a slight bias in what follows towards 'pouch' style cases, because that's the style that I honestly think suits the E6 best, i.e. not encasing the device in material all the time, so that you appreciate its slim design and metal panels. But I've still tried to pull in a fairly wide variety of accessories - see what you think.
I've also tried to keep each mini-review concise and to the point, simply because there are so many cases below. It's not a definitive list, but it does represent the array that I've accumulated for my E6, I'm sure something here will take your fancy?
(All scores are out of 10, prices vary according to region/source, but they'll give you an idea. Note that my links are just for your convenience - you'll almost certainly find some of these products more cheaply and more conveniently available at an online stockist in your own country.)
Brockbats and bouquets here, for this somewhat bulky in-situ design. The leather, the clips, even the press-stud closure, all reek of quality (and, yes, smell good), but the back cover sits atop the E6's small camera hump, rather than fitting around it, making the assembly thicker than it needs to be. There's a belt clip in the box, too, but it's also bulky and needs to go a severe diet.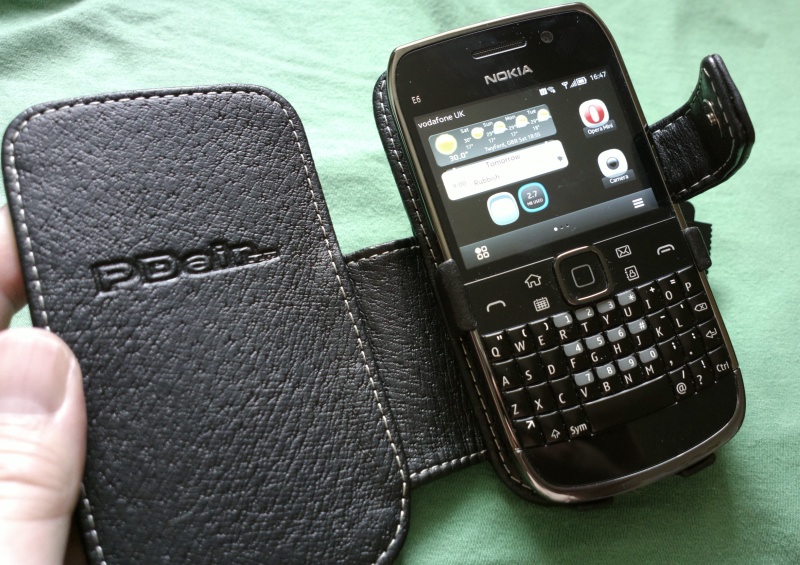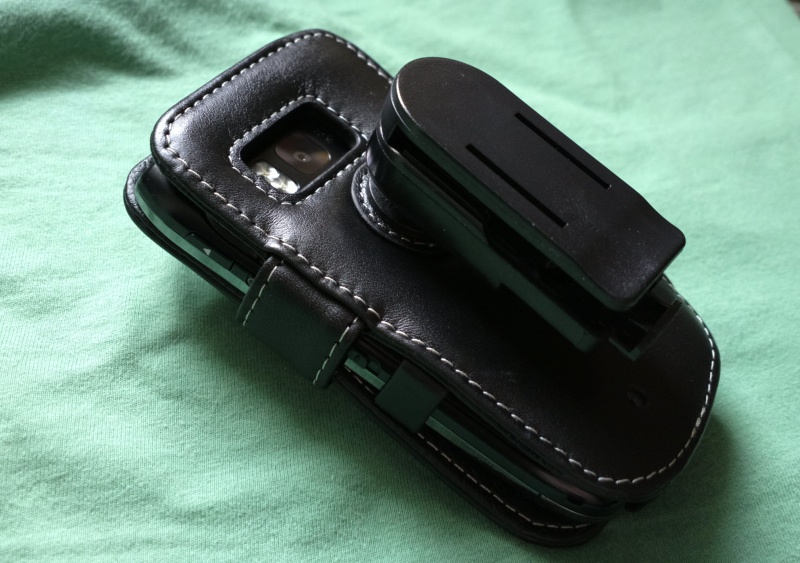 Overall: Build quality - 9, Design - 6 (without clip, would be less with it!), Protection: 8, Total: 23/30
Oh, very classy, this (despite the price) is extremely well sculpted and finished. The designer obviously couldn't decide which materials to use - glossy plastic or matt/textured - so he went for both. At once. The fit around the E6's frame is superlative, the combination of finishes on the back is mesmerising, and there are even high-grip panels on each side. I cannot believe that an E6 in this case would ever be dropped. My only picky criticisms would be that the E6's d-pad sits slightly proud of the plastic side protection when putting the phone face down, but this is more about the phone's design than the case's... plus the case doesn't give access to the microSD slot, should this be something you're looking for.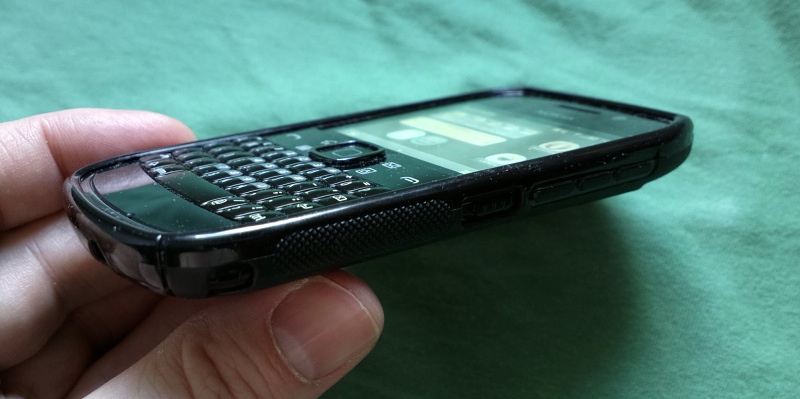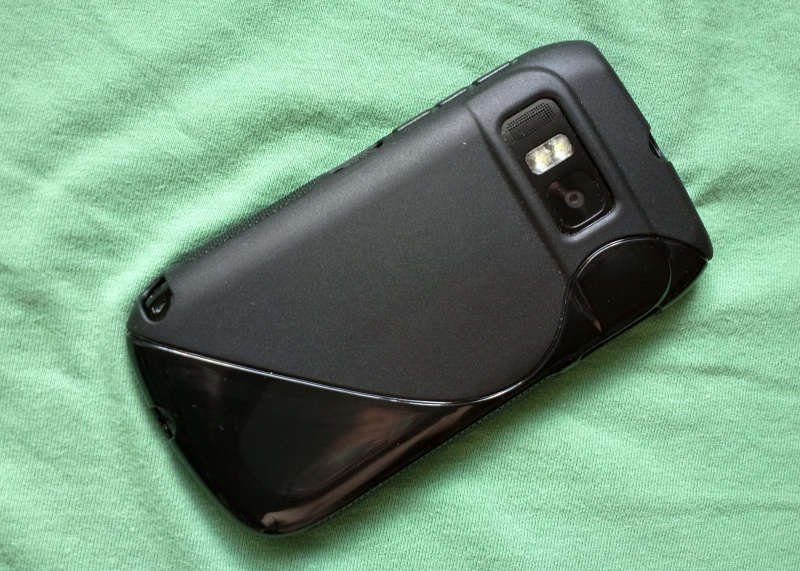 Overall: Build quality - 9, Design - 9, Protection: 8, Total: 26/30
I do have a certain penchant for belt cases, but only when they have a really snug, slimline clip. And this PDair one does. I'm cheating ever so slightly, in that my sample of this said originally that it was for the Nokia 5800 (I believe), yet here we are four years later and it's still going and has fitted everything from the 5800 to the N8, the 808 (a squeeze, that one) and now the E6. All without breaking sweat. Quality leather and a very strong clip, with elastic around the top to ease insertion and removal. The link above is to the specific E6 version (just in case there turns out to be a slight difference in size!) though note that MobileFun in the UK also seem to have most of the vertical pouches in stock - just find something roughly the right size and you're done.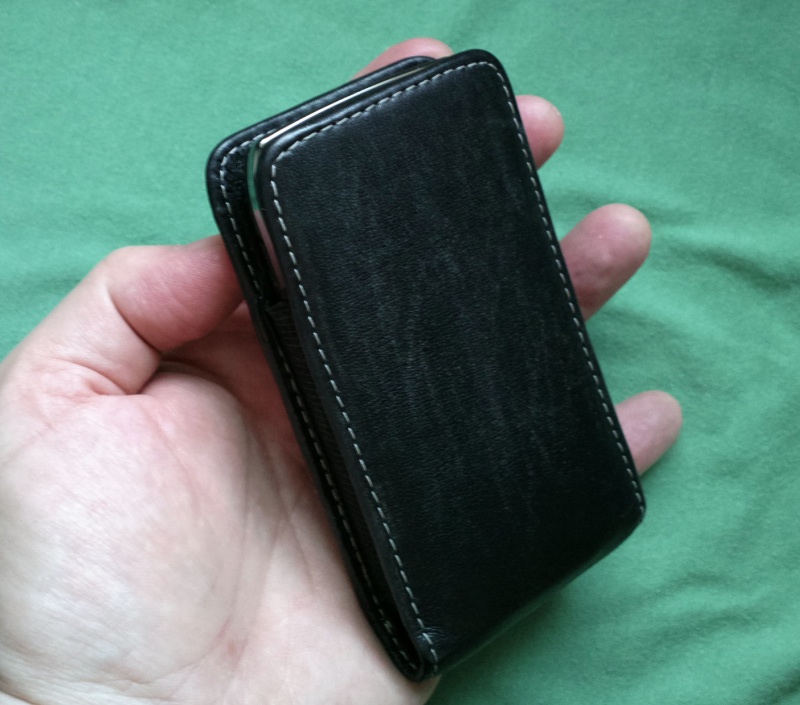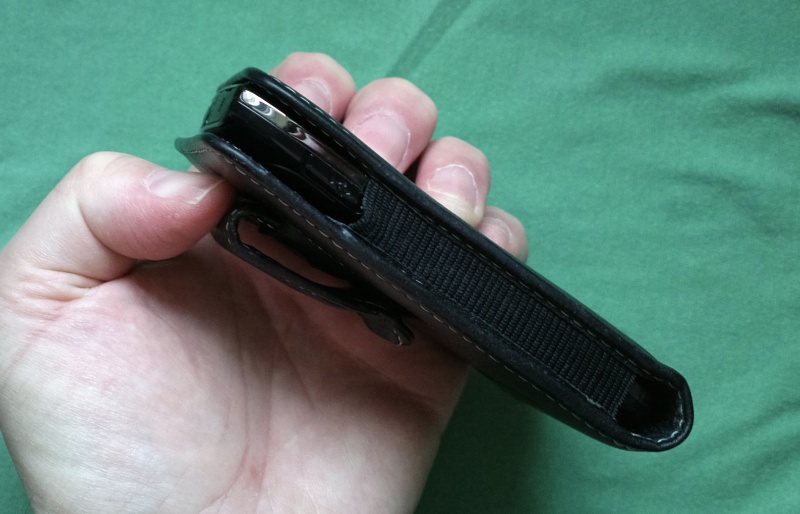 Overall: Build quality - 9, Design - 9, Protection: 8, Total: 26/30

Proving, perhaps, that you get what you paid for, this is an ultra cheap unbranded soft plastic case along the same lines and contours as the PDair one just mentioned, except that this is utterly without frills. No design flourishes, just acres of shiny plastic that acquires fingerprints faster than Speedy Gonzales acquires traffic tickets. Plus the side button 'press throughs' are tough to use. You can't argue with the price, but I'd still rather pay three times as much and have the PDair version.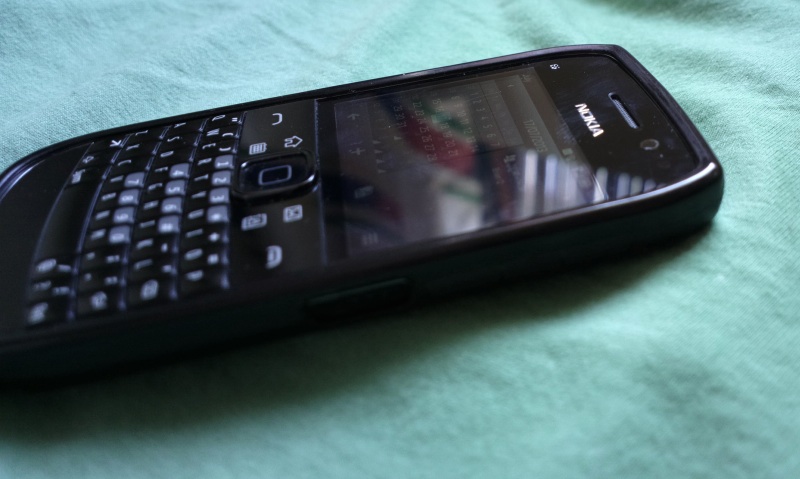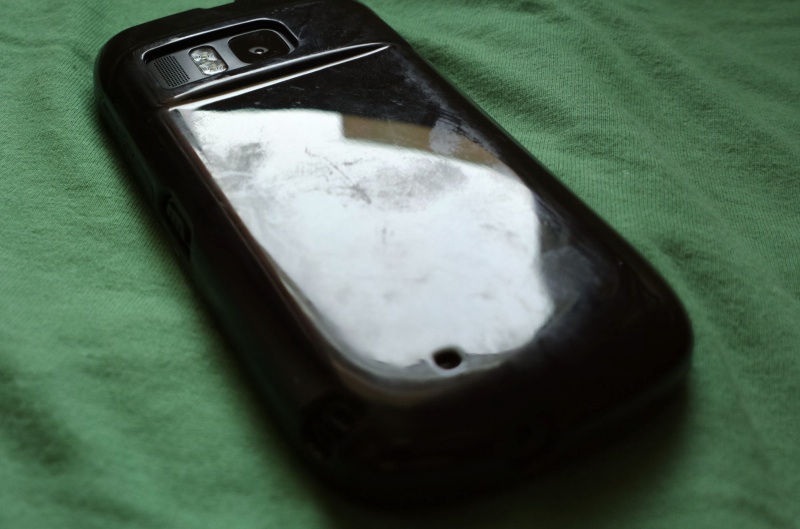 Overall: Build quality - 6, Design - 7, Protection: 8, Total: 21/30

Cheap, imitation leather, but with a thick card insert in the front flip of this flip in-situ case, though overall protection is reduces by the fairly weak magnetic flap on the back - fine for casual use, but the front would fly open in a heartbeat on drop impact. The E6 itself sits inside a tailor-made plastic receptacle that's mounted onto the case's back.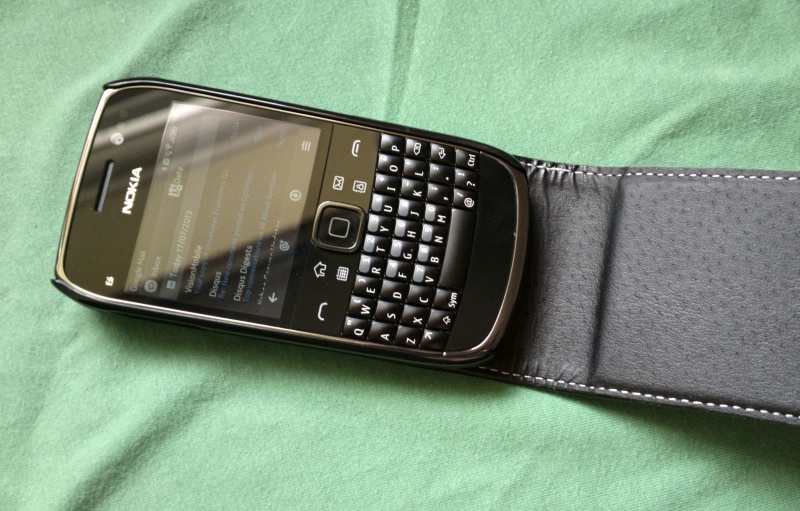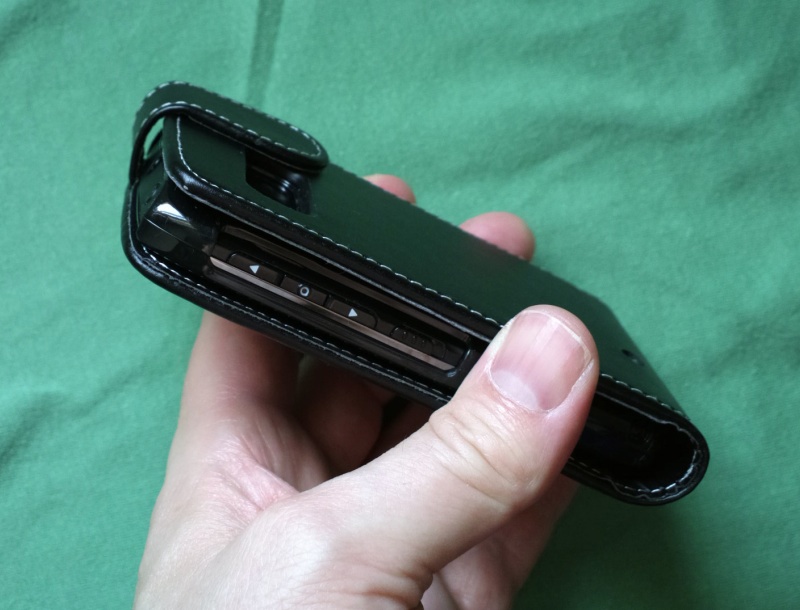 Overall: Build quality - 7, Design - 6, Protection: 7, Total: 20/30
Presumably a cheaper version of the case above - or maybe it's just on special offer - but this is slightly more secure because the wrap around magnetic flap is central , rather than offset. In addition, the imitation leather is a closer copy of the real thing, plus you get a decent screen protector in the package too. All for a pocket money price.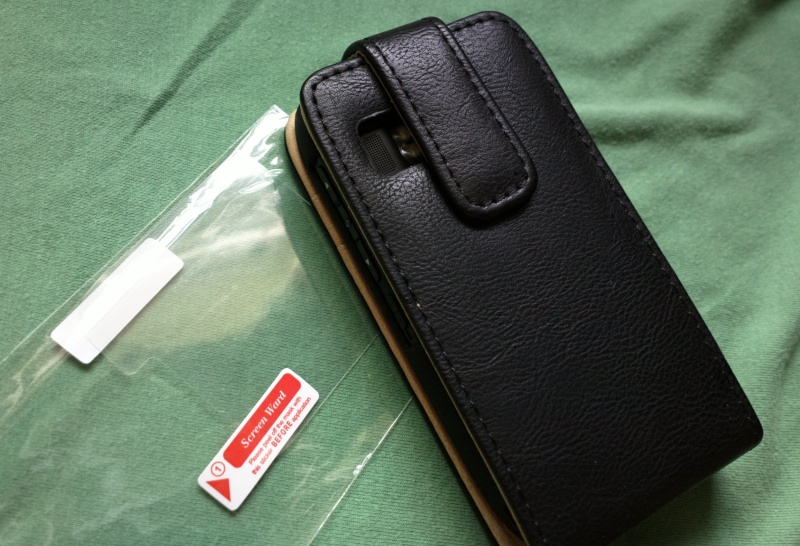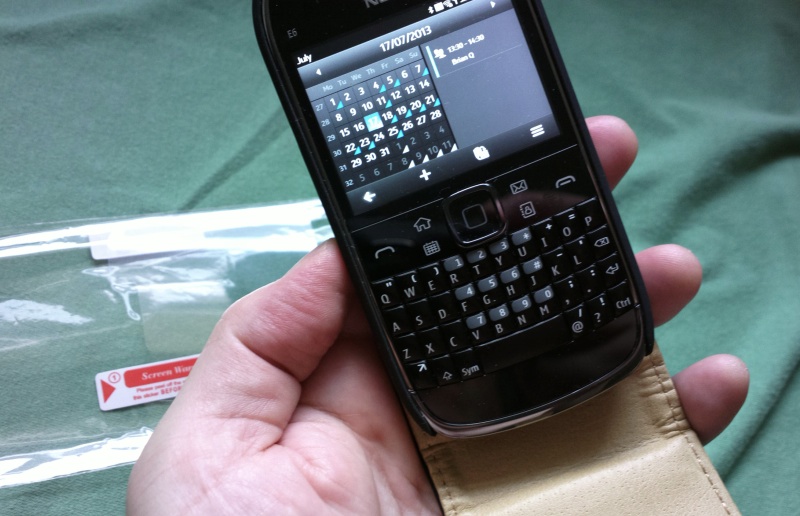 Overall: Build quality - 8, Design - 7, Protection: 8, Total: 23/30

Something of an oddball, this is actually a generic case for phones of around the E6's size. Or perhaps smaller, since getting the E6 into this maw-like opening is definitely a two-handed process and requires a fair amount of pressure. Getting it out is easier, since you can squeeze the case bottom, toothpaste-style. The protection comes from small foam padded hemispheres, plus there's a heavy duty loop for outdoor use.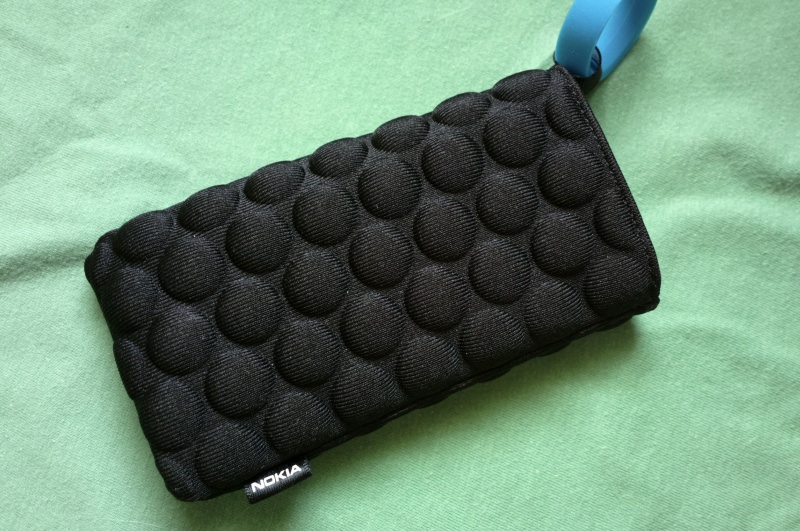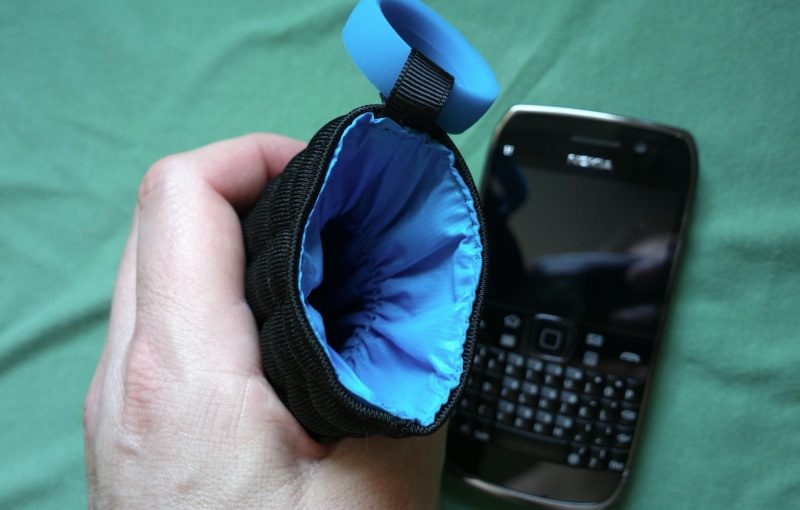 Overall: Build quality - 6, Design - 6, Protection: 6, Total: 18/30

Now, don't tell anyone, but this case was conceived by Nokia for the E5, which is an almost identical size. There's a millimetre in it, since you have to put the E6 in top-first and then rotate the rest of the phone into place, but it fits well otherwise, feels great in the hand (some kind of neoprene weave?), looks terrific, and comes with a selection of lanyards and loops. Getting the phone out is the reverse, you use your thumb to rotate the E6 from the cavity - there's a knack to it! My only criticism, other than spotty availability, is that the 'open' side inevitably leave the E6 somewhat vulnerable if dropped in the wrong way...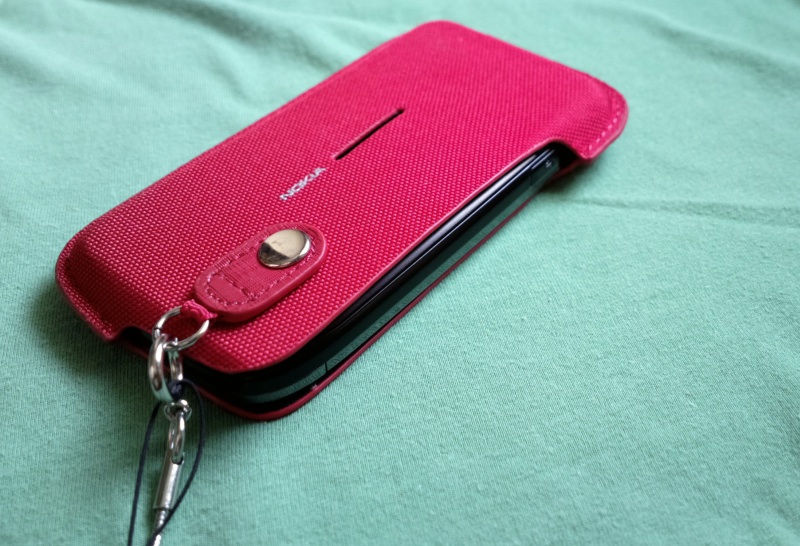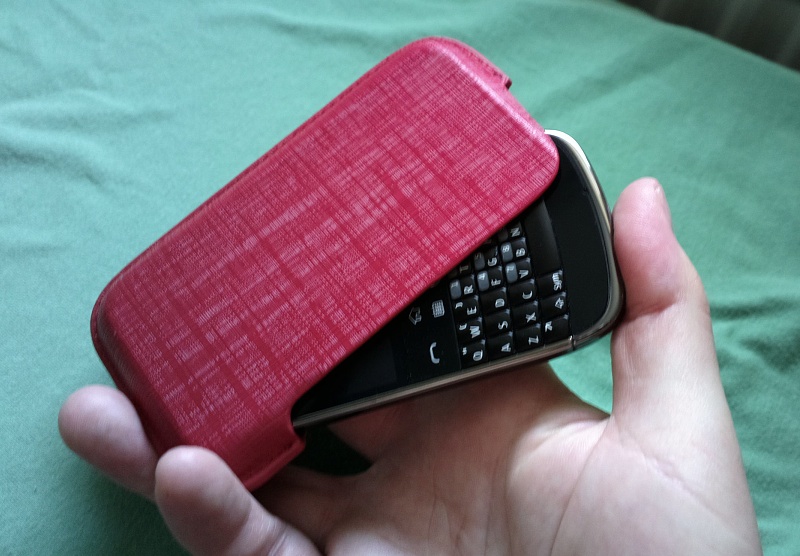 Overall: Build quality - 7, Design - 8, Protection: 6, Total: 21/30
A quality leather offering with padded insert, this somewhat generic pouch fits the E6 almost perfectly, with either a gentle squeezing from the bottom or tugging from the top edges needed to extra the phone again. There's a decent shackle on the back too, for mounting on a rucksack or similar.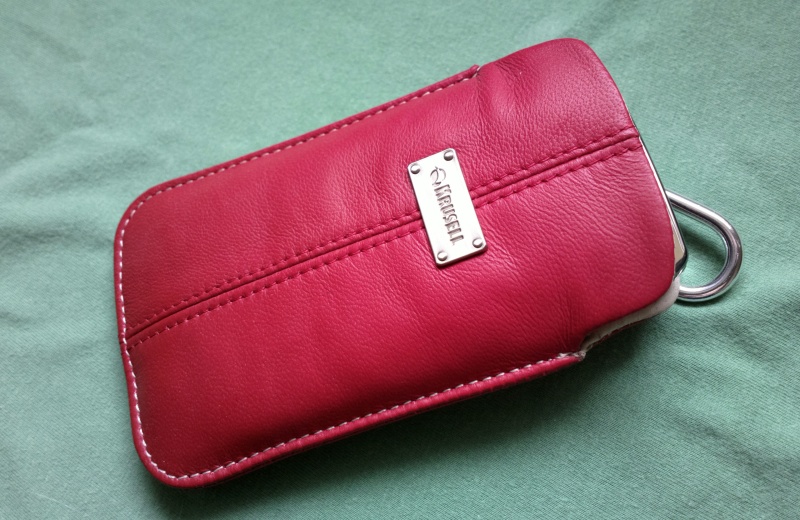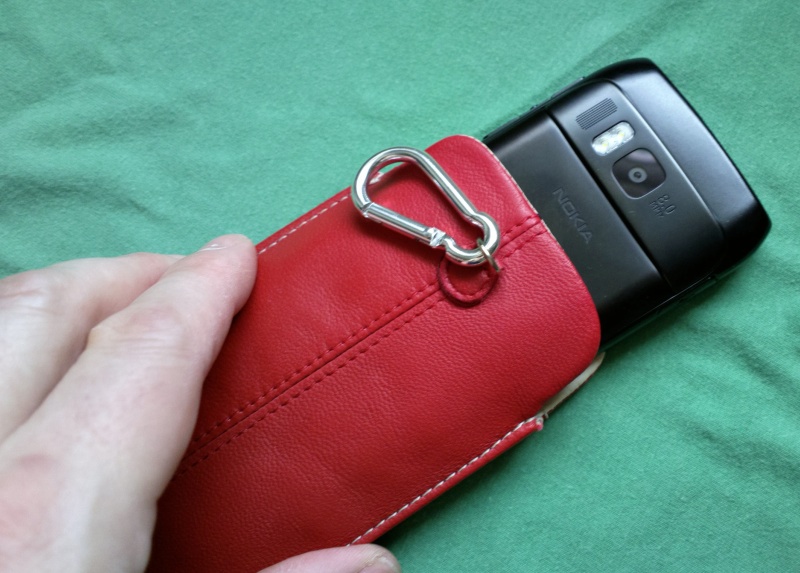 ________________
Quite a few options then, from which I'd pluck out the two 26-scoring PDair designs as my top picks.
I'd wanted to also feature the E-Case Series 8 waterproof, but it seems that the company has gone under (sadly)? If anyone has news of this outfit? In fact, there were several other designs that I'd accumulated over the last year, which, when I went back to try and locate their current 'buy' page, had disappeared. Sad, and more signs of the times?
What other cases can other Nokia E6 owners recommend? Any favourites?